This post is also available in: English (Engelsk)
Denne uken har jeg vært med på en yoga challenge der vi hver dag skulle poste et bilde på instagram og skrive om noe man er takknemlig for. Dette parallelt med Chakra og – yogaskolen jeg gjør her i California vekket lysten min til å skrive litt om takknemlighet. Det er ikke alltid man klarer å finne noe å være takknemlig for, mens andre ganger bugner det over av gode følelser. De dagene det er tungt og du tror at du ikke har noe gå tilbake til kan det være lurt å starte med pusten. Begynne der og fokusere på en ting du er glad for så øker takknemligheten din og gleden kanskje ørlite. En liten følelse bygger kanskje en ny god følelse.
Gode følelser kan være takknemlighet for å kunne stå opp, bruke bena og hendene mine. En øvelse er å flytte fokuset fra det du ikke har til det du har. Og kanskje fra det du kan og mestrer i stedet for å tenke på det du ikke kan. Klarer du push up fra knærne er det fint å tenke positivt på det i stedet for å kristisere seg selv fordi du ikke klarer strak push up.
Mitt rituale:
Hver morgen når jeg står opp starter jeg med å lese noe som gir meg positiv næring. Jeg har min rutine og min kanal for å finne denne gleden, og la den få vokse i meg. Lengre nede på denne bloggen skal jeg gi dere 3 eksempler på takknemlightestrening. Men først vil jeg dele et lite intervju med min pranic healer lærer Lani Reagan.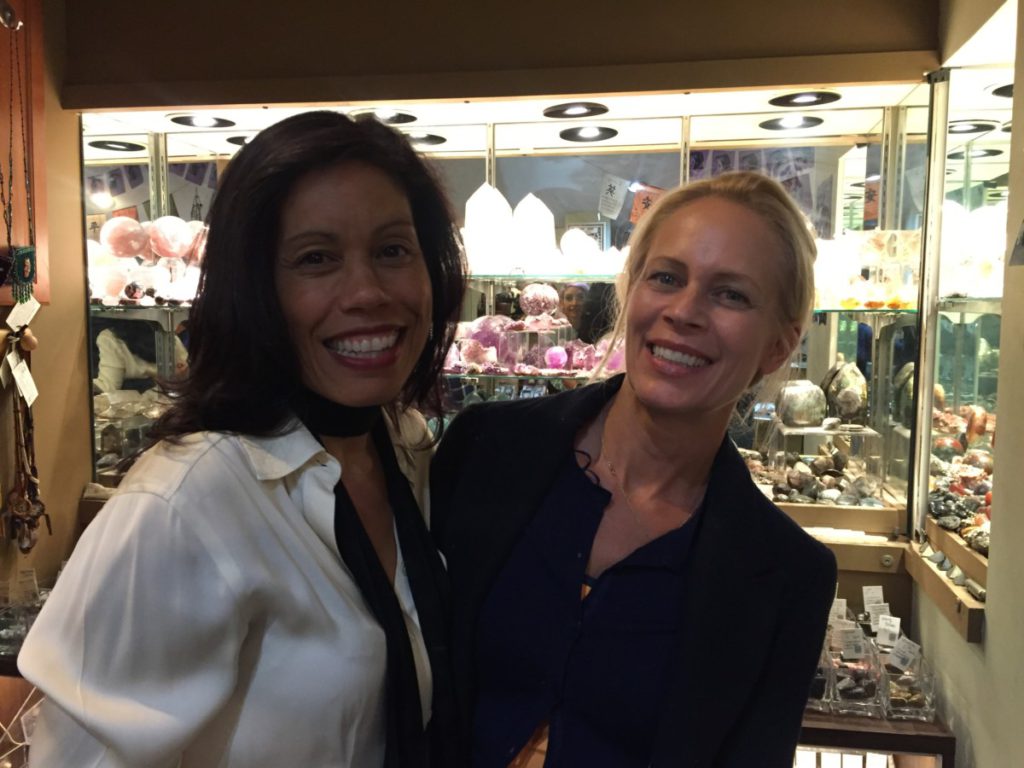 –          Many people seem to lack ability to see the good in life – what do you think would be a good way to change the mindset from negativity to find more gratitude?
Gratitude is something we choose to become. Instead of finding it, simply be it. Being grateful is only difficult when we are choosing to stay in our mental suffering, complaining, or lamenting.  Even instances where there is outright oppression and physical limitations, gratitude has the ability to preserve the spirit of a person, changing their frequency and how they are received in the world, as well as changing their degree of receptivity. When we fail to have gratitude we close ourselves off from receiving. The mistake is in believing that if we re-hash the details of our upsets, we will somehow find relief, but we are by-passing one of the most effective tools by failing to be grateful. In so doing we can build a strong mental pattern towards negativity and inner suffering. Only when we become open to real relief, can we choose to be grateful. If all you have to be grateful for is the breath that is moving through your body, that's a good enough place to start. Plus, understanding that we can be grateful that our lot isn't as bad as someone else's, does put things into perspective.
–          When one starts feeling more gratitude, what happens then?
Gratitude is like a magnet that draws our greater good to us. When our egos are too invested in being right, as the mind complains about our circumstances, we become a magnet for that type of suffering to appear in our lives over and over again. Only when we are grateful for the good in our lives no matter how small, does the Universe begin to bring us more of that good in larger amounts. If you give someone a gift and there is no gratitude, how much will you be moved to give them a gift in the future? So it is the same in setting ourselves up to receive more, by being grateful for what we already have. As well, even the words, «I am grateful» are more potent than the words, «I have gratitude» for saying «I am» and using an active form of the word induces change in mindset. You can even experiment with practicing to be grateful while noticing what happens when you move through your day. You may be surprised at the opportunities that come your way and the people you connect with.
–          What happens with the energies and chakras when you change your mindset?
Our chakras are the means by which our bodies have access to clean Life Force (chi/prana/ki) for healing and wellness. When our chakras are congested or depleted through stress or trauma, our bodies decrease in their resiliency. When we apply the act of being grateful and having an over all attitude of gratitude, our heart chakras expand. This expansion makes us feel more peaceful and open. Simultaneously, the solar plexus expels out the dirty energy that comes with stressful thought patterns. Our overall vibration then shifts and this vibration is what goes out into the environment co-creating improved positive experiences that tend to multiply the more constant our state of gratitude becomes. It's easy to forget to be grateful, but well worth remembering when we hear ourselves overly complaining or venting.
–          What does gratitude mean to you?
Gratitude is more than being grateful on occasion. I have noticed that being grateful has become so ingrained in my neurological system because I've had constant opportunities to practice through the «obstacle courses of life», that I regularly feel light and radiant. My ability to weather the down times seems stronger and my state of inner peace more sustained and anchored. As well, I usually, instantly see the larger purpose and the good in an event, no matter how bad it appears to be or feel in the moment. Thus, gratitude is not only a way for me to maintain positivity, but it has increased my degree of intuition. My ability to peer deeply into a matter has sharpened. Gratitude to me means receptivity and it's more fun being receptive than it is being resistant. It's my happiness key!
Vil du lære mer om Lani reagan kan du ta en titt her:
http://www.dynamichealingtherapies.com
Her er 3 tips på hvordan man kan bygge mer takknemlighet i livet sitt.
Skriv ned i en liten bok hva du er taknnemlig for. Dette kan gjøres på mange måter. Som et rituale på Nyttårsaften der du noterer ned 5 ting du var takknemlig for i året som gikk. Som en ukentlig ting, hver fredag – hva var jeg takknemlig for denne uken, inkludere barna i dette. Ellers kanskje du vil våkne hver morgen og reflektere over noe du er takknemlig for? Dette hjelper å fokusere på det gode i livet fremfor manglene
Deepak Chopra anbefaler i en av sine bøker at man skal gjøre foreta en takknemlighetstur, gå i en park, i nabolaget, rundt kontorbygget eller i naturen et sted ca 20 minutter. Legg så merke til sansene dine, hva du ser, lukter, hører, føler. Dette åpner opp kontakten din til det som er rundt deg.
Bestem deg for at når du våkner opp om morgenen skal du se deg rundt og tillate deg selv å være takknemlig for noe. Jo mer du fokuserer på dette jo mer vil du føle du er til stedet her og nå. Den spirituelle siden i deg vil våkne og hverdagen din vil kanskje oppleves sterkere og bedre. Slik vokser du som menneske
Håper du fikk noen gode ideer til hvordan du kan være en positiv magnet for deg selv og åpne for mer godhet og glede i eget liv.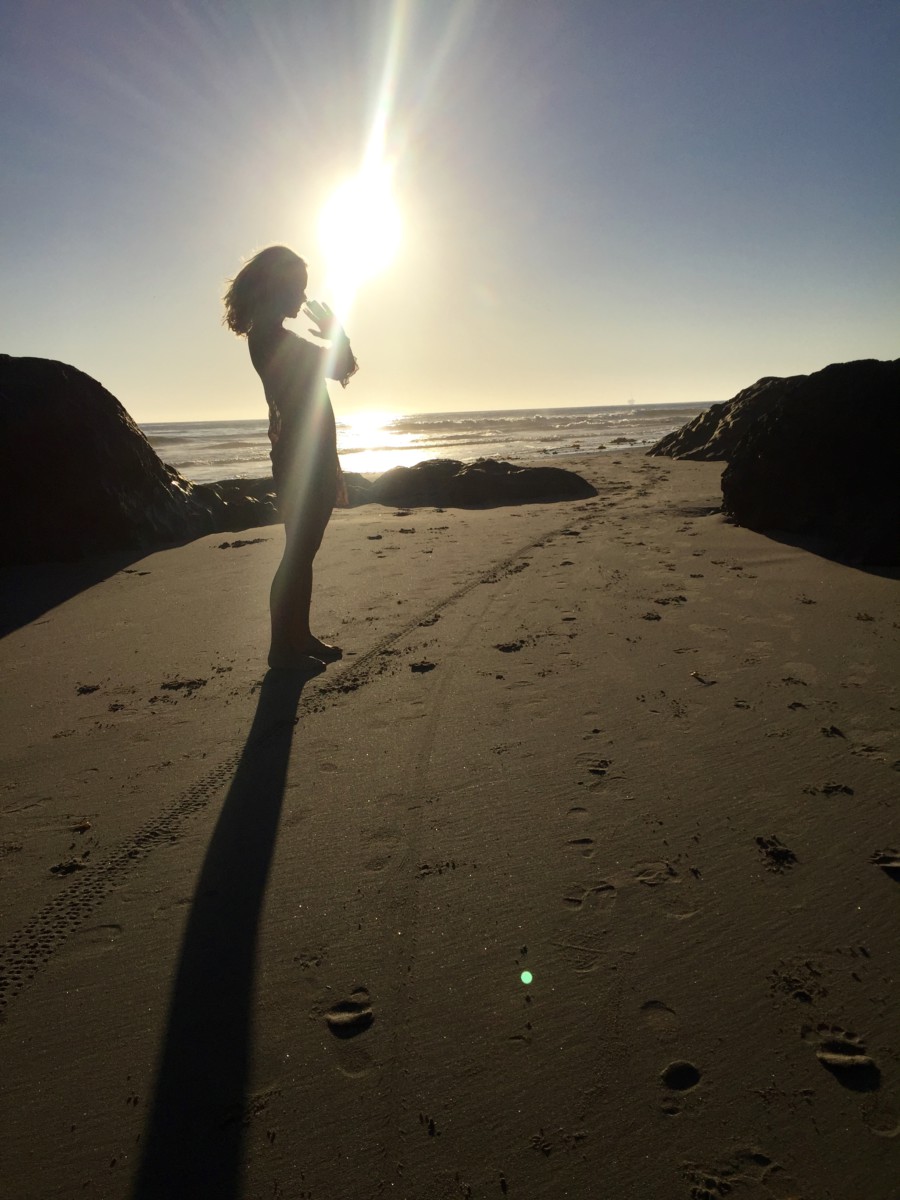 Vil du lese mer om positiv tenkning?
Klem fra Monica