This post is also available in: Norsk (Norwegian )
After a week on Kaua'i I have had a true taste of the Island life. And like always when I am travelling I am visiting different studios to learn how they work in different cultures. My impression is that people in general work more on the spiritual journey here than in California. Some classes was intermediate, but for me most of them felt more like deep stretching and meditation. There might be a few reasons to this:
lots of senior tourists

Magnetic energy influence our senses 

Tropical climate

More focus on movement than tough workout
I did several feelgood workout session on my own, swimming in the ocean, beach biking, hiking and of course my own body sculpting programs which I share with you.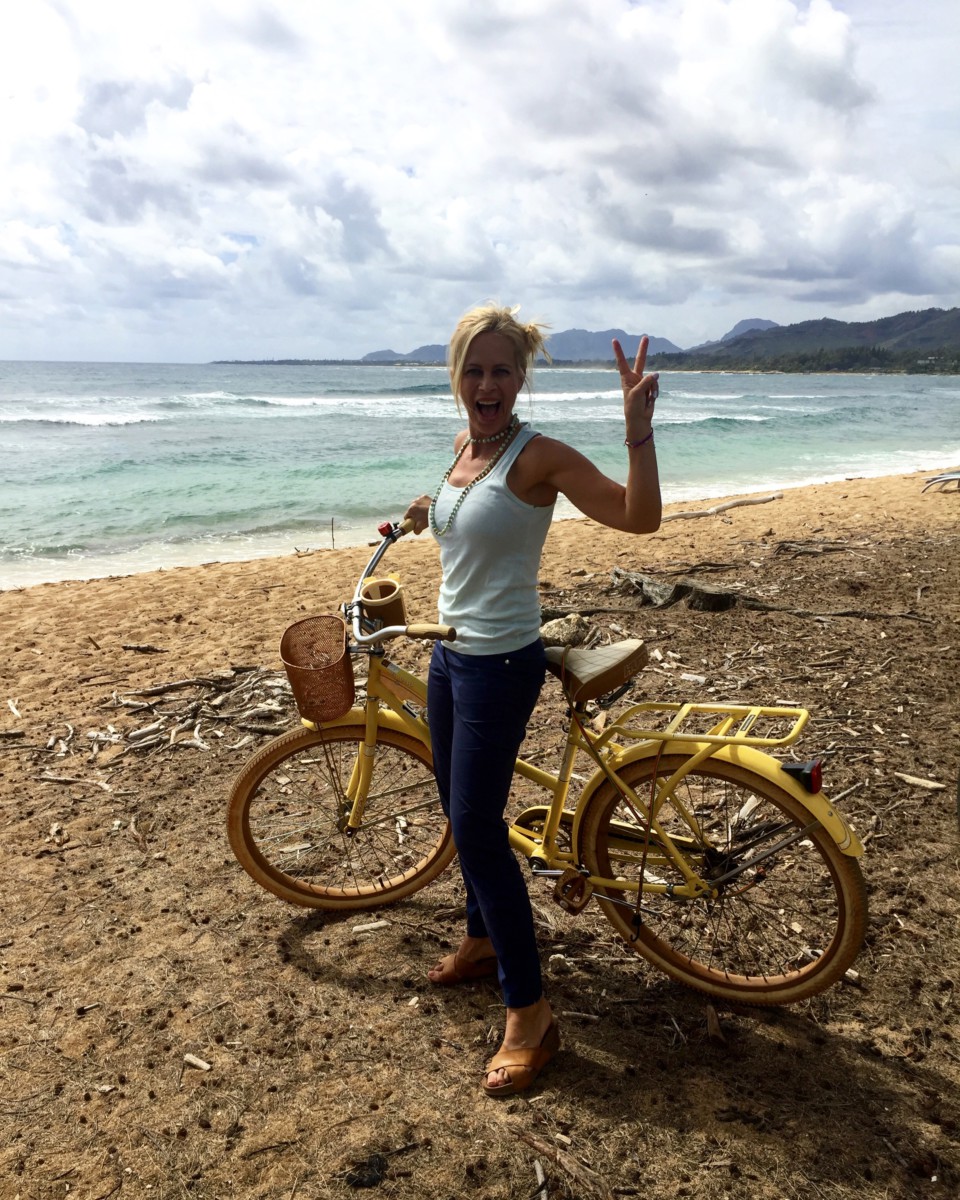 If you haven't tested the one ab-crunch that totally rock your body you can click here:
I also did these 5 super exercises for the butt, it took me less then 10 minutes.
Do the serie first on one side (I started with the left leg as you can see) – do all moves 25 reps and try to add some pulses in the end. Then change leg and all on the other side also. If you have your ancleweights there I suggest you use them. I did not bring mine to Hawaii:
Move 1:
On your 4, hands under shoulders. Lift left leg straight out and reach. Put down and lift the right leg. Continue like this alternating the kegs. After 25 reps do 25 pulses only with your left leg.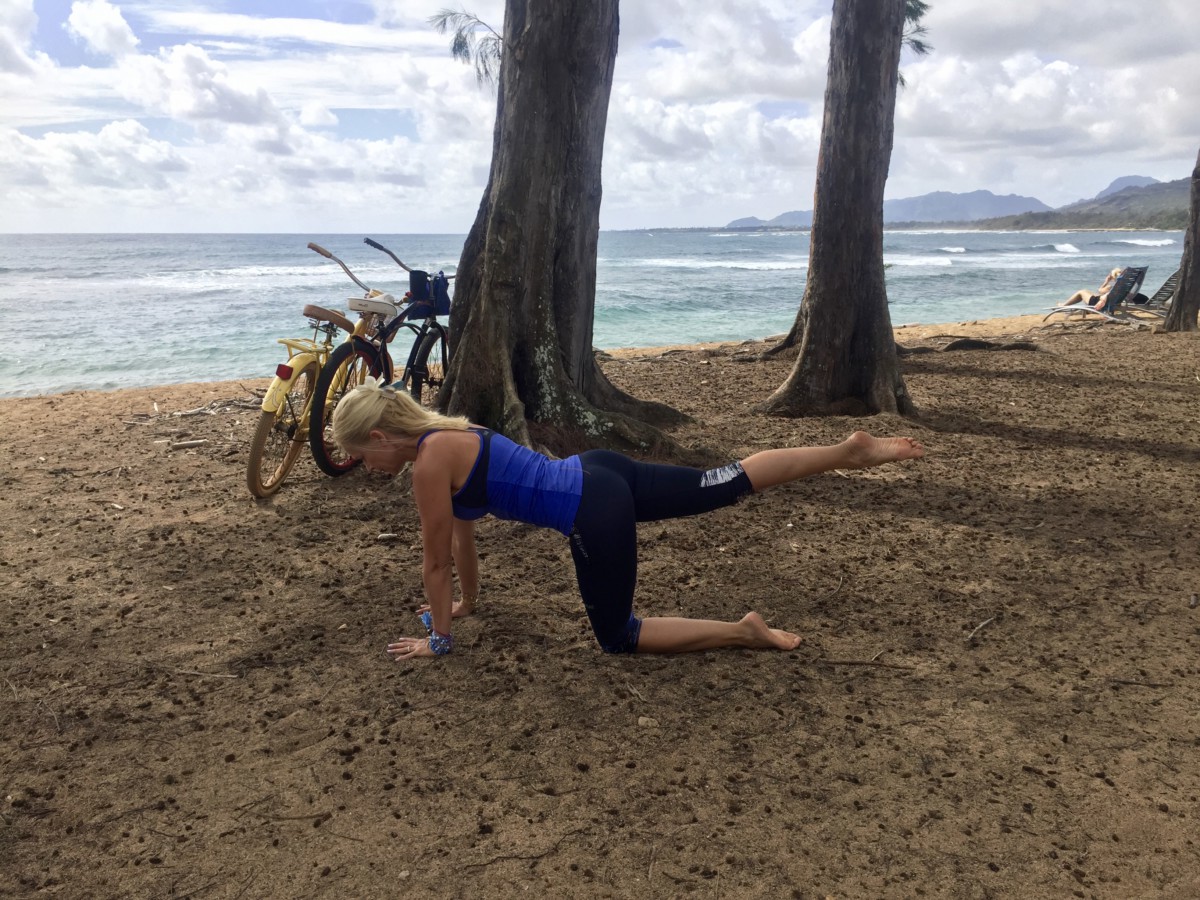 Move 2:
Continue on all 4. Bend elbows while keeping the arms close to your body. Your arms stay statically like this through the session focusing on shoulders and triceps. Now lift left leg up to 90 degrees and crunch it in under your belly. Repeat 25 times.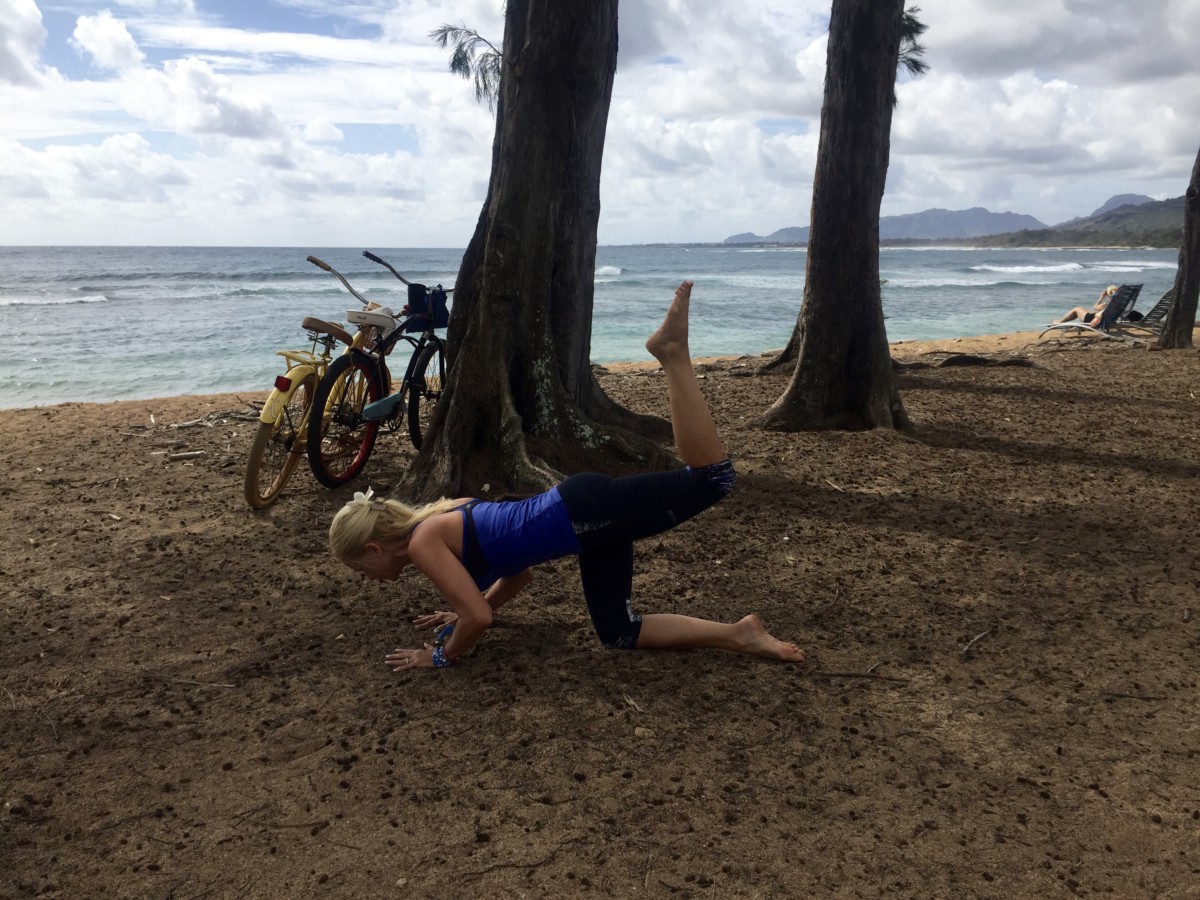 Move 3:
Now your are on straight arms and legs. Bring left knee towards belly and opposite (right) arm towards knee. Then straighten out leg and arm, continue this move 25 reps. This move challenges your balance and you might need to start moving only the leg in the beginning..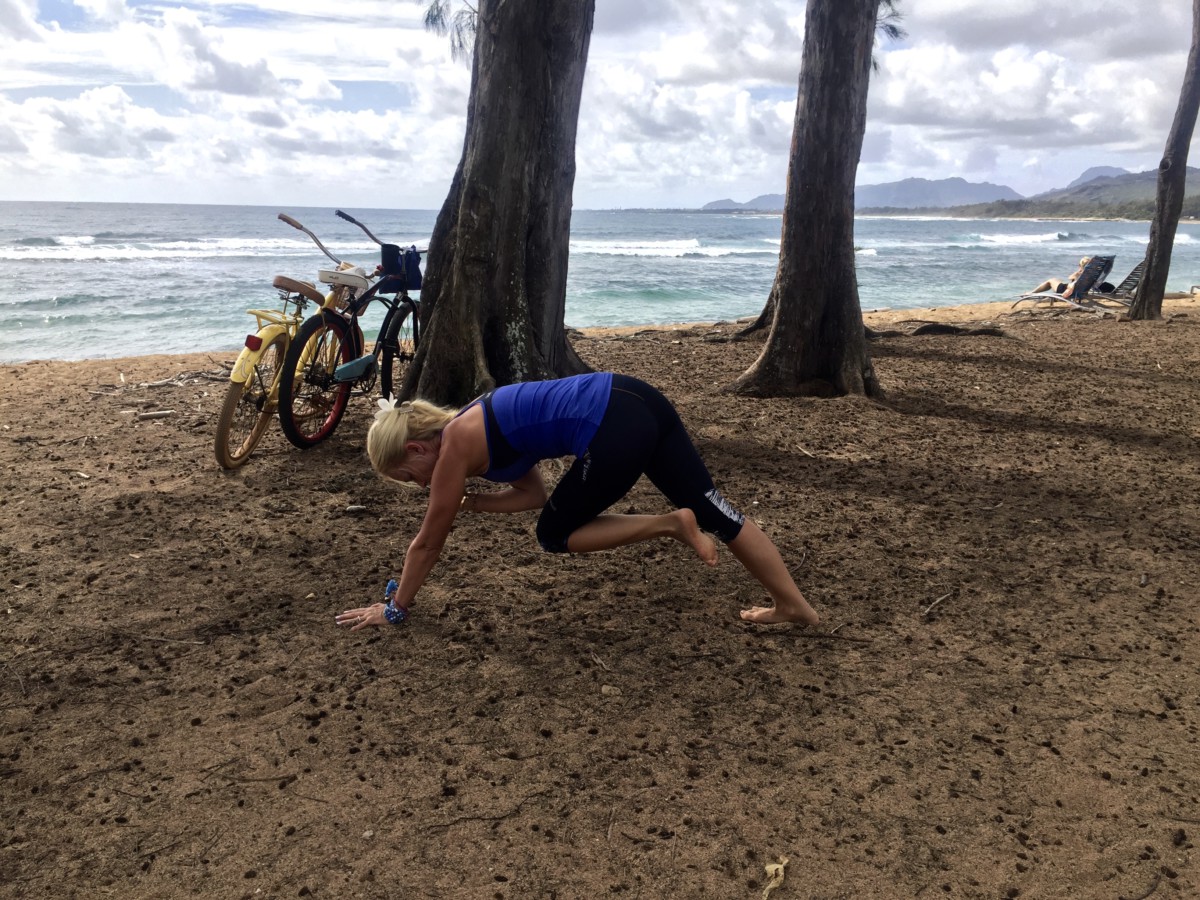 Move 4:
Sideplank on straight arm and knee to the ground. Grab your left foot with your leg. Then let go and straighten out in each direction arm and leg. Make sure your back is in a straight line. Repeat 25 times keeping the leg up high.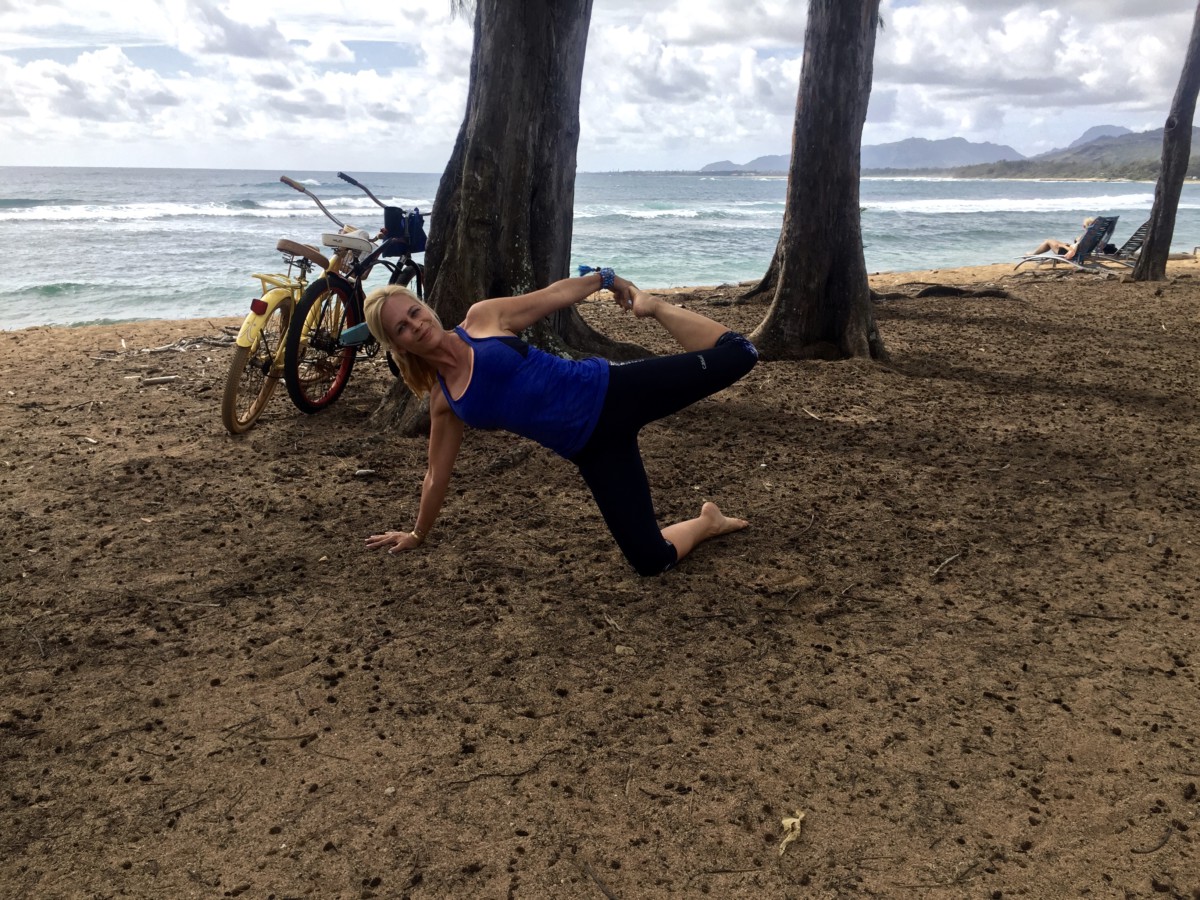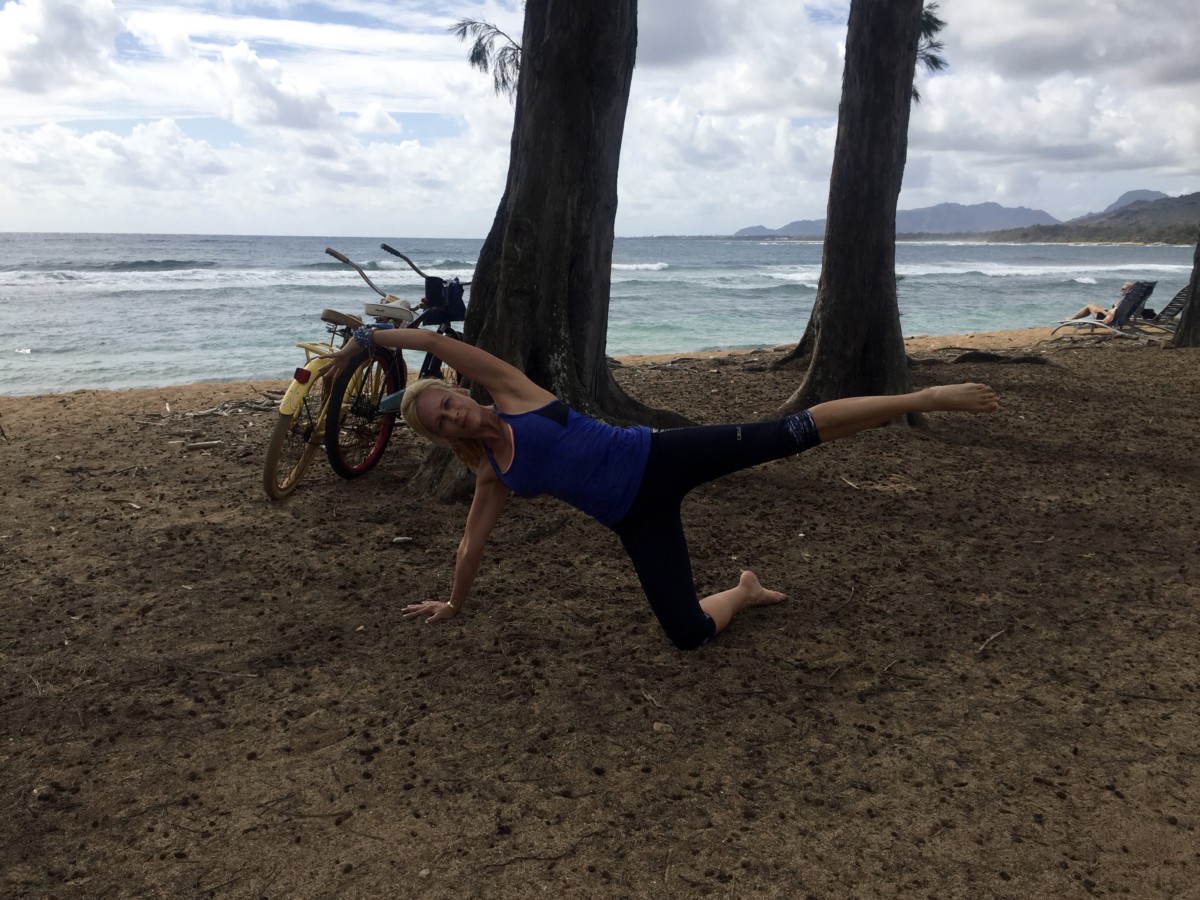 Move 5:
Hip to the ground, lean upper body forward bending both elbows. Keep your neck long and belly tight. Now stretch out upper leg in a line backwards. Hold it here and make lifts up and down. If its to heavy you can always bend your knee a bit. After 25 reps do small pulses.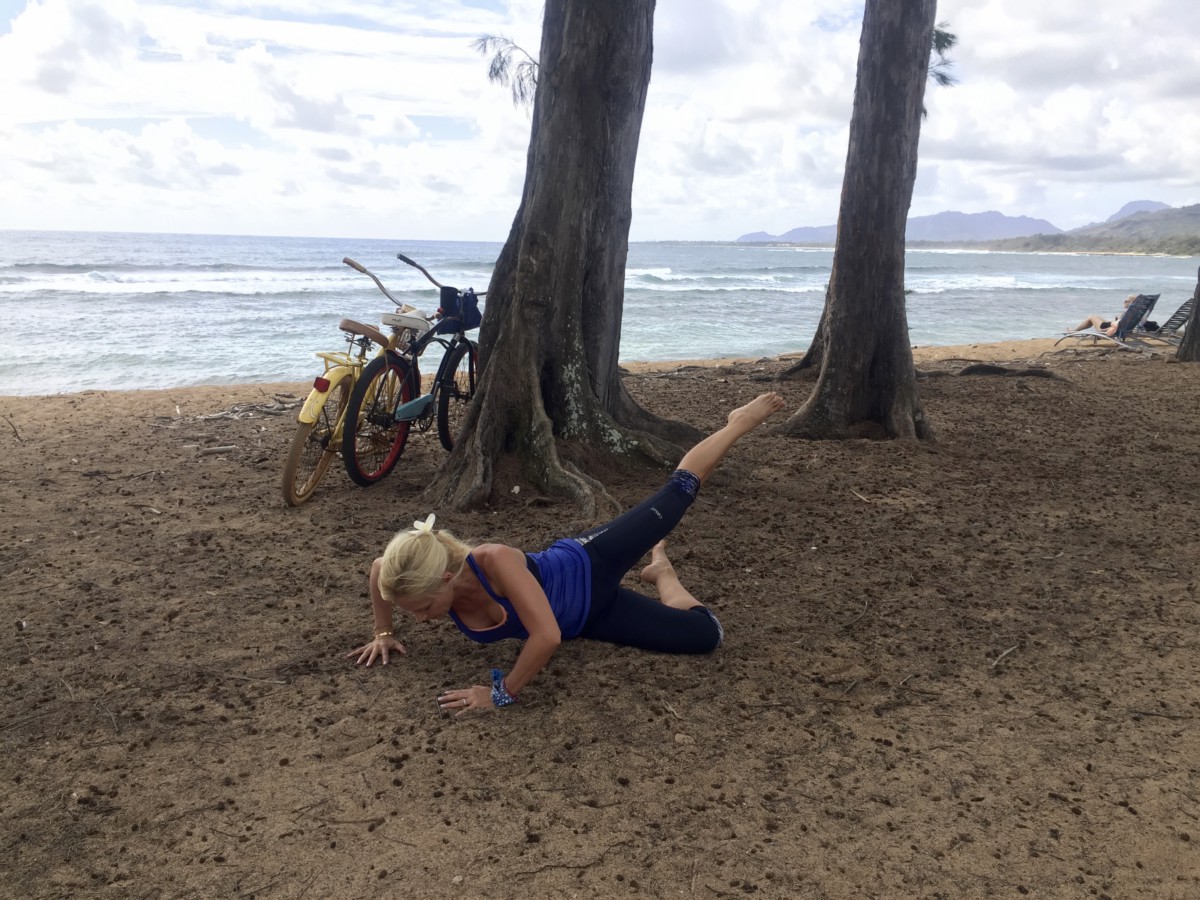 Now change side and do alle the moves on your right leg!!
I hope these exercises will do you good!!  
Best wish
Monica
Klær: @casalltraining