One of the first studios I visited here on the West Coast was at Chanda Fetters Core Sport. I was thrilled to find a studio who actually seemed a bit like my own back in Oslo. Not because I am longing home, but because I truly find this way of working out the best, for body, health and mood! Chanda is an experienced girl, pilates studio owner and instructor. As a former p
rofessional Ballet Dancer she knows how to choreograph classes with great tune, rhythm and challenge. She has been in fitness since 1991 and opened Core Sport in 2007.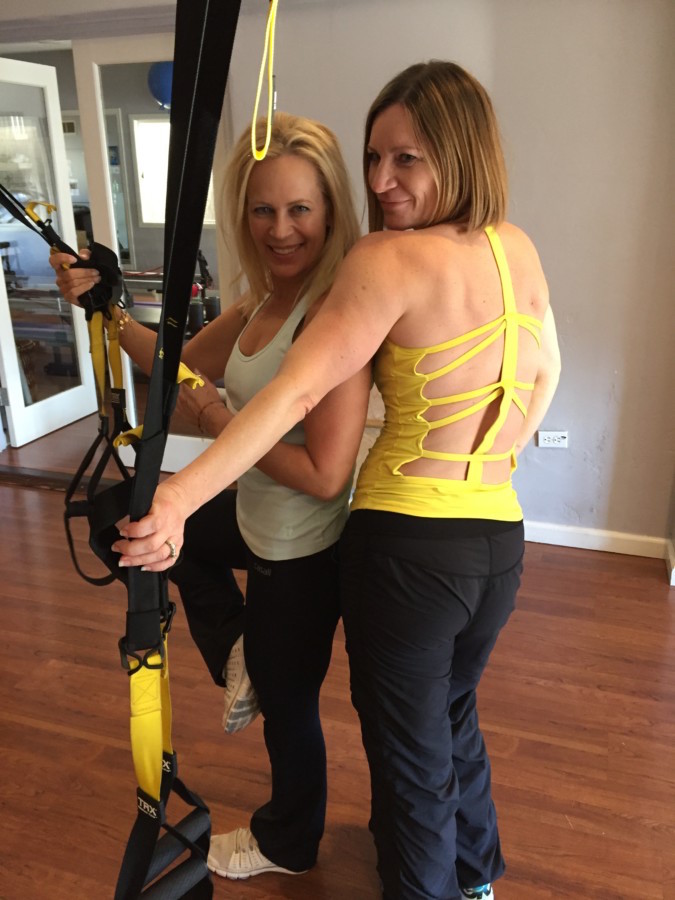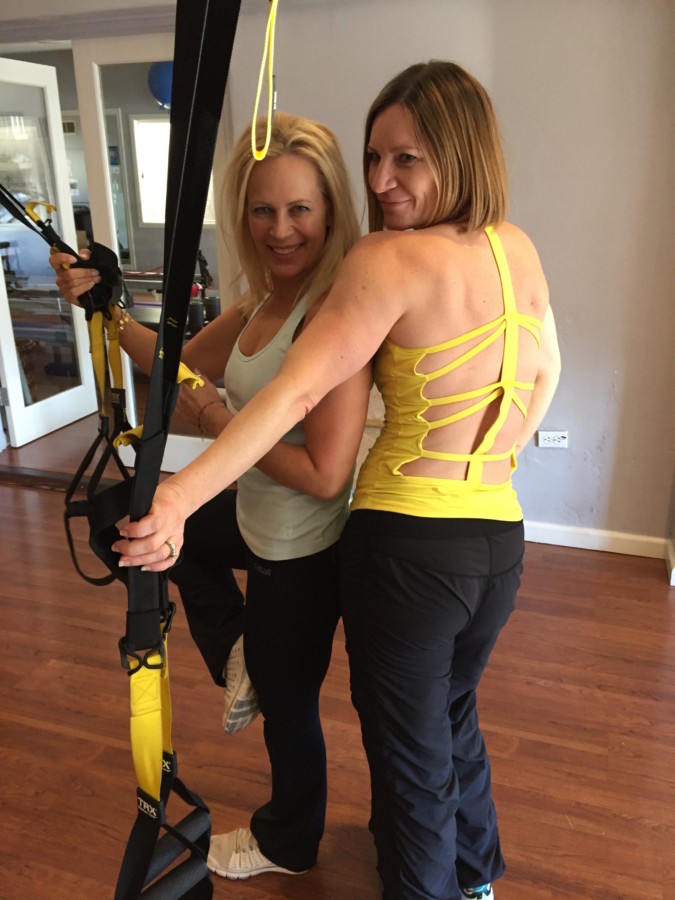 I have tested all her classes, reformer, mathwork, Barre and Trx. I really enjoyed it all.
What can we expect at core sport?  
Highly trained staff, creative workouts, great quality of instruction, a welcoming environment.  We strive to offer everything you need in one space – Functional Fitness / Cardio / Strength & Flexibility
Why do you think TRX is such an effective tool to a stronger body?  
Due to the leverage the ropes allow you.  You can move in all planes of motion while adding additional equipment to encourage options for more or less challenge.  In this program, it's really hard to cheat so you tend to get more bang for your buck!
How do you build up the sequences? 
I typically use a layering method.  This allows for a longer set, modifications/challenges to be added in along the way.  The result, you end up with more reps and ones that are most affective to your body and needs.
Where do you think the fitness trend is heading this year?  
Hard to say, it seems to change so rapidly.  I see a big gap between big box gyms and boutique studios.  There definitely seems to be greater gains in a smaller environment, so the boutique studios are sure to stay!  I see more sports focused programs being popular so will be interesting to see how equipment manufacturers follow!
What is a perfect workout week for you (maintain, health, energy)?
Since I train at my own studio my week consists of – 3/4 Cardio (Spins), 2 Reformer, 1 Circuit (for heavier weight and fast twitch conditioning), 1 Barre and 1 TRX.  My body seems to never fully acclimate to one therefore giving me optimal results!
What are your workout values? 
So Chanda did a sequence with the TRX together with me which we actually filmed and YOU can practice at home, here you GO! Enjoy, I just love it!!
Best wishes,
Monica