There are many ways to act more sustainable during Christmas. One of them is to be more mindful in terms of the presents we buy for our loved ones. Giving something meaningful that can add value to the person's life, will bring joy as well as fulfill an emotional need. I have gathered a list of items to inspire for a more conscious and thoughtful holiday spirit. This leaves you with more time for healthy habits, reconnecting with yourself, and nurture the good relations in your life.
– Celine S. Syverud
Objects made with focus on craftsmanship and good materials
Rather than giving things that fills up space and creates cluttering, look for objects that can be both decorative as well as functional when browsing for Christmas presents. Whether you choose to buy new or pre-owned, take the time to seek out the ones with long-lasting qualities such as material usage, craftsmanship, and timelessness. This will increase the chances of the owner wanting to keep the item for an extended period, and thereby embracing sustainability in an effortless manner.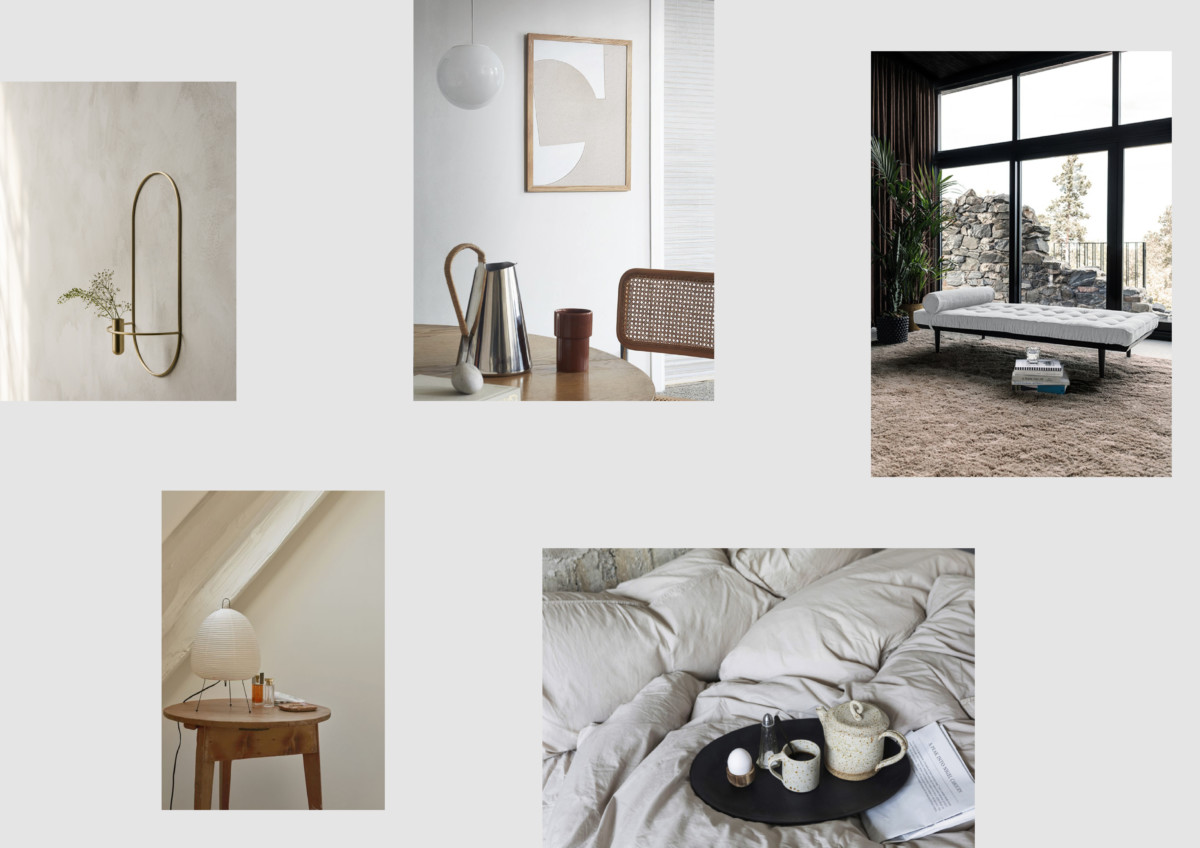 01. Candleholder for the wall, Menu  02. Print, Atelier CPH  03. Rug made from recycled materials, Layered 04. Paper lamp, Akari 05. Bedding in Organic cotton, Midnatt
The eco-friendly beauty products
There are many great eco-conscious brands within the skincare and beauty sector, ranging from budget-friendly alternatives to the more exclusive ones. Choosing a brand that makes efforts in developing products with clean and eco-friendly ingredients, will not only be safer for the user but benefit the planet as well.
Another way to assure that the products don't contain any harmful and unnecessary elements is by making your own. At Core Balance this Sunday, you can create beautiful and eco-conscious beauty products made from natural ingredients and essential oils at a budget-friendly price tag. Join here.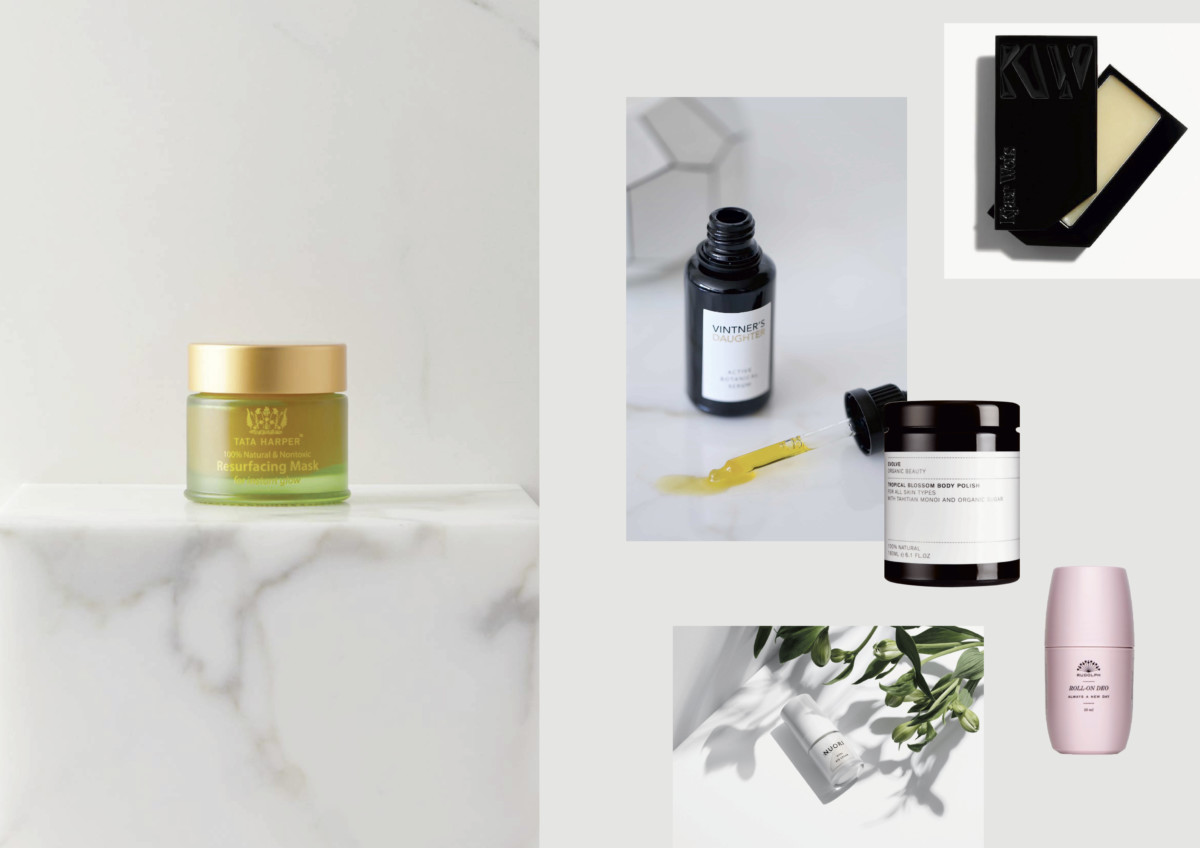 06. Resurfacing Mask, Tata Harper  07. Lip Balm, Kjær Weiss 08. Active Botanical Serum, Vintner's Daughter  09. Tropical Blossom body scrub, Evolve 10. Aluminum-free deodorant, Rudolph Care 11. Eye cream, Nuori
Items with good intentions
Practical gifts are always well received, but can sometimes feel uninspiring and even impersonal. Having a good overview of the receiver's desires and needs, will give an indication of just what the ideal gift might be. An inspiring book, handmade ceramics, or a zero-waste item that can replace one-time plastic waste, can potentially evoke the person's creativity and encourage them into a more sustainable direction.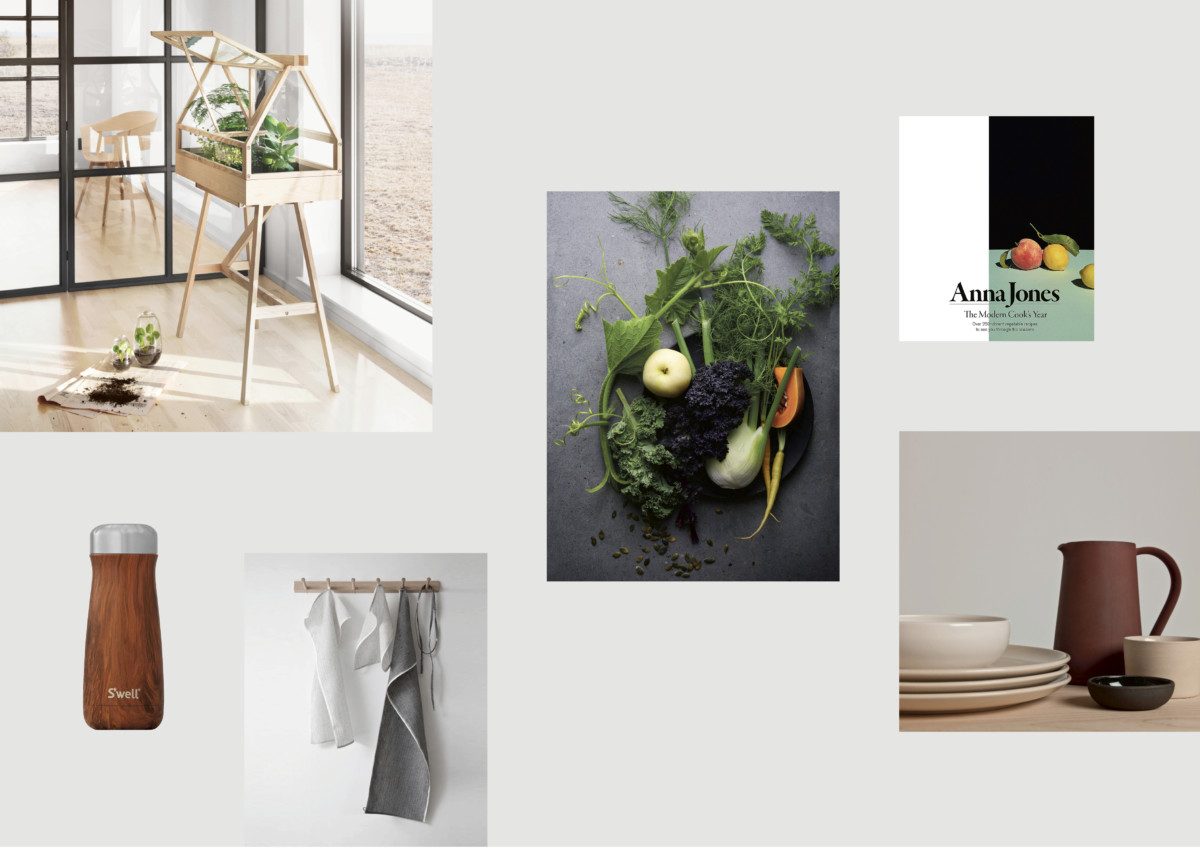 12. Greenhouse,  Design House Stockholm 13. Take-out cup in teak, S'well 14. Linnen kitchen towels, Karin Carlander 15. Organic olive oil & Balsamico, Olivenlunden 1830 16. Book: The Modern Cook's Year, Anna Jones 17. Handmade Ceramics, Another Country 
Gifts that promote well-being and self-care
In our hyper-connected world, the best gifts are sometimes simply the ones that promote good health, well-being or the luxury of time. A day at the spa or a yoga class can make a difference for someone that had a stressful time at work and needs to refocus. If you want to give the same experience at a smaller scale, a diffuser or soy candle with essential oils will help for relaxation and better sleep.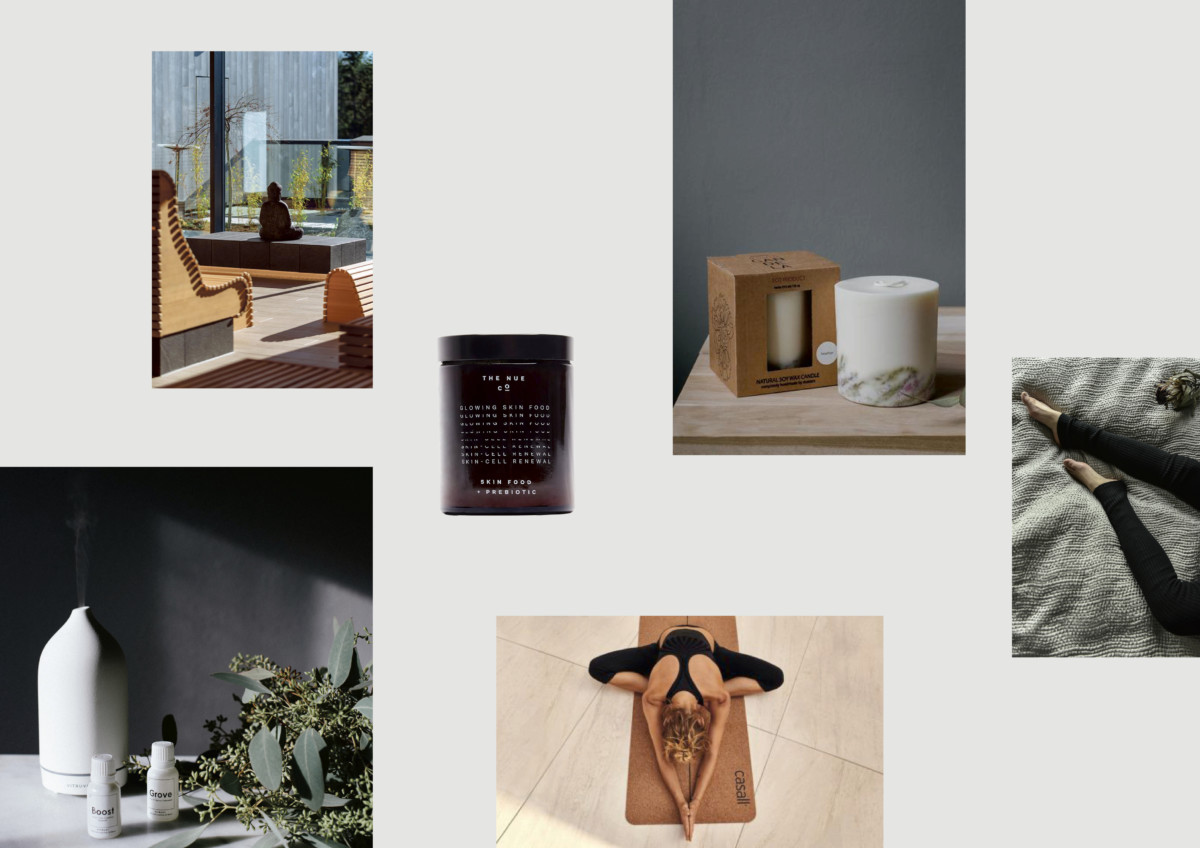 18. Spa gift card, The Well 19.  Stone diffuser, Vitruvi  20. Glowing Skin Food, The Nue Company 21. Scented Soy Candle, Munio 22. Eco-friendly sportswear, Casall 23. Cashmere leggings, Core Balance
Author: Celine Stene Syverud
Celine Stene Syverud holds a PBA in Sustainable Fashion from KEA in Copenhagen. She was a design-intern for Holzweiler back in 2015 and later worked as Elin Kling's personal fashion assistant in Stockholm under the house Totême. Celine has written several articles for The Daily, during Copenhagen Fashion Week, and trendtablet.com. Her latest article on 'Waste in fashion' for Radical Broccoli you can read here.
Follow: @celinedoubles