Hvem kan vel ikke trenger litt energipåfyll av og til? Ihvertfall kan jeg trenge det. Med en 5-åring i huset, bokskriving, kurs, blogg, smykkedesign og administrering av selskap hjemme i  Norge føler jeg at dagene ikke har nok timer. Vel, ved en tilfeldighet kom jeg over det de her kaller "Vitamin shots" under en jentelunsj her i vinter. "Alle" jentene jeg var sammen med tok denne vidundersprøyten, så ofte de bare kunne. Og de gledet seg til hver gang fordi effekten var umiddelbar. Hmm, jeg tenkte på meg selv og julen 2015 som var en tøff tid og at jeg da fikk  B12 sprøyter som min gode venninne Anne Line Leonthin, hudcoach på Beths Beauty i Oslo, satte. Dette til tross for at fastlegen min fortalte at verdiene mine var "perfekte" – slik vi alltid sier hjemme. Jeg trosset dette og stolte på Anne Line , hadde flere runder med B12 og fikk kreftene og energien tilbake.  (Mange av dere som leser bloggen min har spurt meg om dette teamet og jeg deler nå – men vær så snill og snakk med legen din – selvom jeg trosset min)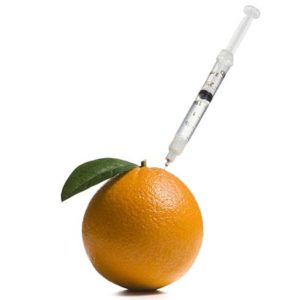 Vel, jeg som alltid er på jakt etter nyheter og trender ble selvsagt nysgjerrig og ringte Jeanette Baer som driver http://www.aestheticsmontecito.com og fikk booket en avtale. Her frekventerer kjendiser som gjemmer seg bort fra storbyen Los Angeles og søker det beste innenfor skjønnhet og velvære.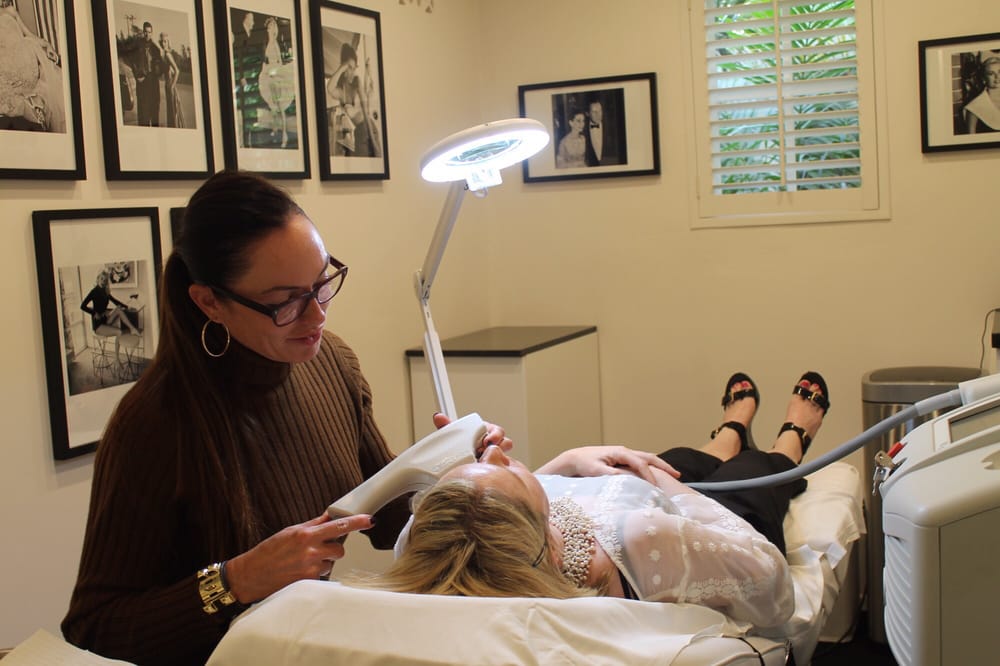 Vitamin sprøyten som jeg referer til her heter 3 CC- det er en lipotropisk injeksjon og består av  tre aminosyrer MIC, B-kompleks (b3, b5 og b6), B12,og antioksidanten glutathion. Den anbefales å ta 2 ganger i uken her.
Jeg har gjort dette tre ganger nå og hva føler jeg spør mange? Jeg kjenner definitivt at jeg er litt mindre trøtt, har mindre sukkerbehov og både negler og hår virker sterkere. Må legge til at dette siste året har håret fått kjørt seg på grunn av det harde vannet i dusjen her. Jeg merker også at huden er glattere, og jeg tør nesten ikke å si det, men føler meg nesten litt yngre…. (Hjelp … ikke bli sure nå)
Om MIC, hentet fra www.empower.pharamcy
"Methionine Inositol Choline (MIC) Injections, also referred to as Lipo Injections, are used to help release fat throughout the body by specifically targeting its primary fatty deposits. Lipotropic, or fat burning substances include: inositol, which helps the liver remove fat; choline, which distributes cholesterol and prevents it from getting deposited in one part of the body; and methionine, which is similar to inositol, but also amplifies the combination. Injections can be administered up to twice a week, and vitamin B-12 is purported by practitioners and users to help accelerate metabolic processes, while creating a greater feeling of overall energy. Since lipotropics directly aid in the breakdown of fatty tissue, and are also closely related to B vitamins, when used together, they are thought to intensify each others' effects and are usually injected together as part of the same treatment injection cycle.
Innholdet:
Her er fordelene ved lipotropiske injeksjoner:
De består av en eller flere fettforbrennende komponenter. Disse hjelper åpenbart kroppen til å brenne fett men i tillegg har de følgende helsegivende fordeler:
stabiliserer humøret og er energigivende
hjelper leveren å fungere bedre og mer effektiv og beskytter den mot skade
methionine som er en aminosyre beskytter ledd og kan forebygge artritt
inositol – aminosyre og en antioksidant og hjelper kroppen å bryte ned fettcellene, er også beroligende, demper angst, søvnløshet, depresjon, ADHD, psoriasis, nervesmerter, autisme og kreft
styrker hår, hud og negler
senker kolesterol og reduserer risikoen for hjertesyksdommer
gir deg en følelse av å være mer mentalt tilstede og våken
effektiviserer fordøyelsen
balanserer hormonene
stabiliserer apetitten og hjelper å omforme karbohydrater til energi
B12 gir deg en energiboost, hjelper deg å brenne kalorier, hjelper å fornye cellene i kroppen, støtter nevrotransmittene som kontrollerer humør og apetitt
B-kompleks – alle B vitaminer hjelper kroppen å konvertere karbohydrater til glukose (som blir forbrent for å produsere energi). Bryter ned fettceller og proteiner. Støtter nervesystemet, hud, hår, negler, øyne, munn og lever. (mange atleter sverger til B kompleks).
Choline støtter lever og galleblære til å fungere efefktivt ved å metabolisere fettceller slik at disse blir benyttet som en enrgikilde i kroppen. Speeder opp metabolismen i fettet.
Ja takk, hvem vil vel ikke ha alt dette? Men, det tar nok noen år før man hjemme i Norge kan bestille seg en LipoShot i lunsjpausen på linje med en hvilken som helst "anti-age" behandling.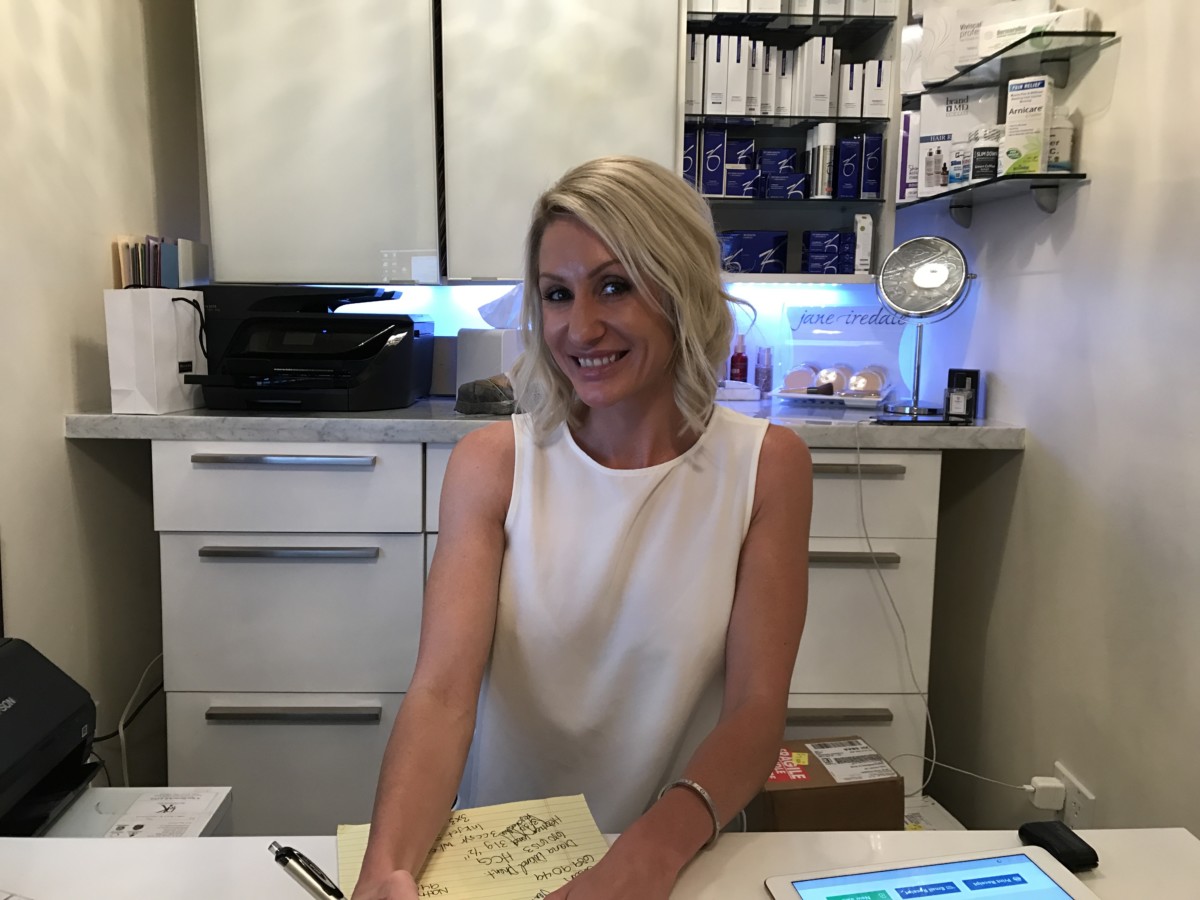 Beste hilsen
Monica
Kilder: http://www.aestheticsmontecito.com
Om du vil følge Jeanette og trender herfra er hun på instagram: @aestheticsmontecito