This post is also available in: Norsk (Norwegian )
To be openminded and curious is honestly important in order to stay motivated and dedicated toy commitment to balanced workout routines. This week I found so much inspiration testing this little colorful thing called Ugi at Core Sport Santa Barbara. Using this fitness ball challenges your strength and coordination. If you add some burps do include the cardio you will feel the resistance!
It`s a challenging, colorful and stylish way of becoming functionally fit. I have added the use of the ball into some Bodysculpting exercises.
Here is a mini sequence. I did the moves 30-50 reps on each leg, this Ugi is 8 pounds:
Straight leg lift (up & down) with hand supported an the Ugi:
         2.  Continue keeping the straight leg in the air, and arm also doing small pulses hand toward straight leg
When you order the Ugi the catalogue comes along and you can find lots of inspiration: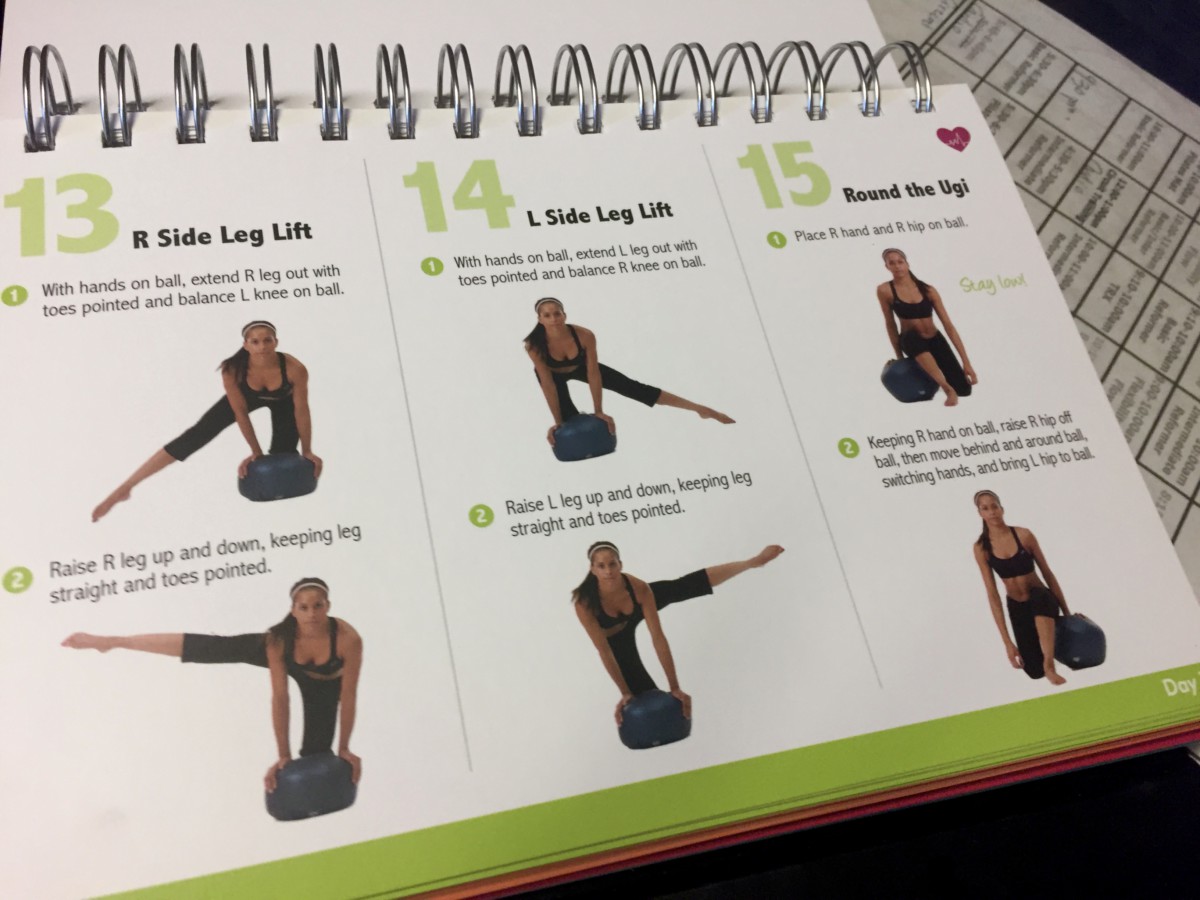 Here you can order the Ugi:
https://www.amazon.com/Ugi-Fitness-at-Home-Kit/dp/B008YCKK38
Hope you find this little thing inspirational!!
Warm wishes Monica
Clothes by @casalltraining