Det er kanskje det hotteste stedet å trene Pilates. Midt i indrefileten av Beverly Hills – vis a vis 5 stjerners hotellet Peninsula. Her kan du risikerer å støte på Sylvester Stallone og Naomi Campbell og her frekventerer Hollywoods rikeste som søker personlig trening i et lite og intimt privat studio.
Jeg googlet de beste stedene innenfor Pilates, men i en by med 15 millioner innbyggere er det helt åpenbart mange som levere kvalitet med respekt for teknikk og metode.
Likevel falt valget mitt på det lille Boutique studioet Natural Pilates i Santa Monica boulevard og der møtte jeg eier Laura Bogdanuic.
Med 11 Stott sertifiserte Pilateslærer serverer de ukentlig 85 klasser fordelt på Reformer, Wanda Chair, Vertical Frame, Matte, Cadillac og Gyratonic. I tillegg er det en haug med privattimer der de utnytter Ladder Barrels, Spine Corrector, Arc Barrel og en haug med morsomme props. Dersom du er i overkant interessert i Pilates teknikken og kronologi er dette virkelig et studio verdt et besøk om du skal til Los Angeles. I tillegg føltes studioet veldig privat og på alle måter eksklusivt. Kanskje også derfor folk tar seg råd til å en pris på 40 dollar for en drop in time. Jeg har ihvertfall skjønt at folk i Los Angeles er betalingsvillige for kvalitetstrening. Aller helst hver dag.
Jeg tok en liten prat med Laura etter klassen med mål om å forstå hvordan vi selv hjemme i Oslo kan bli enda litt bedre på det vi gjør, samt få med oss det siste nye.
What are your core values at the studio?
«It is designing an individualized program for each client based on their goals and injuries.
Costumer service is the most important aspect as the reception and instructor represent the brand, calling people back within 24 hours for their inquire.»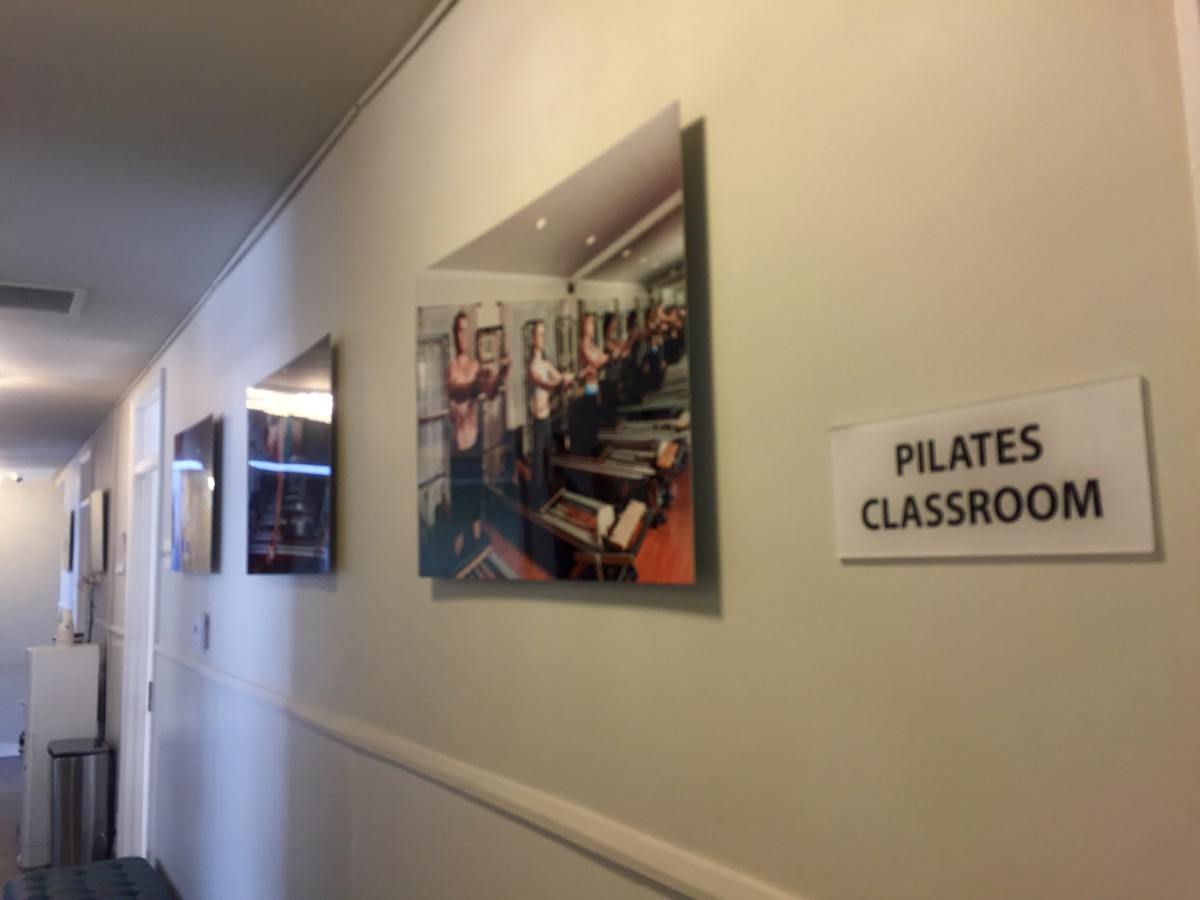 What kind of teacher trainings do you do at your studio?
«Our teacher training focuses on understanding the anatomy and phisionomy of the body. It´s important to understand the mechanics of the movement and also understanding the exercises and how they can be modified based on the structure of each individual. Also create simple exercise following each muscles fibers action.
How is the interest of pilates considered to be in Beverly Hills? 
«Is pretty high . We are staying very busy.»
Is there some celebreties coming to your studio?
Yes, lots of models and celebs like Naomi Campbel, Sly Stallone, Robin Tunney, Michael Fastbender …
What is most common, classes or privates or a combination?
We do a combo. Some people prefer only classes but some take classes and privates.
…
Så kanskje ikke veldig ulikt Norge isolert sett, men med tanke på at byboerne her trener mer enn en gang daglig er det helt klart fullere lister og mer kamp om plassene.
Jeg anbefaler deg ihvertall en tur innom neste gang du besøker Los Angeles,
Klem fra Monica