At man skulle drikke kald suppe på flaske var vel neppe noe jeg kunne spotte bli den store helsetrenden. Men suppedetox har det siste året tatt helt av, og særlig i Los Angeles. De sier at suppetrenden erstatter juicen.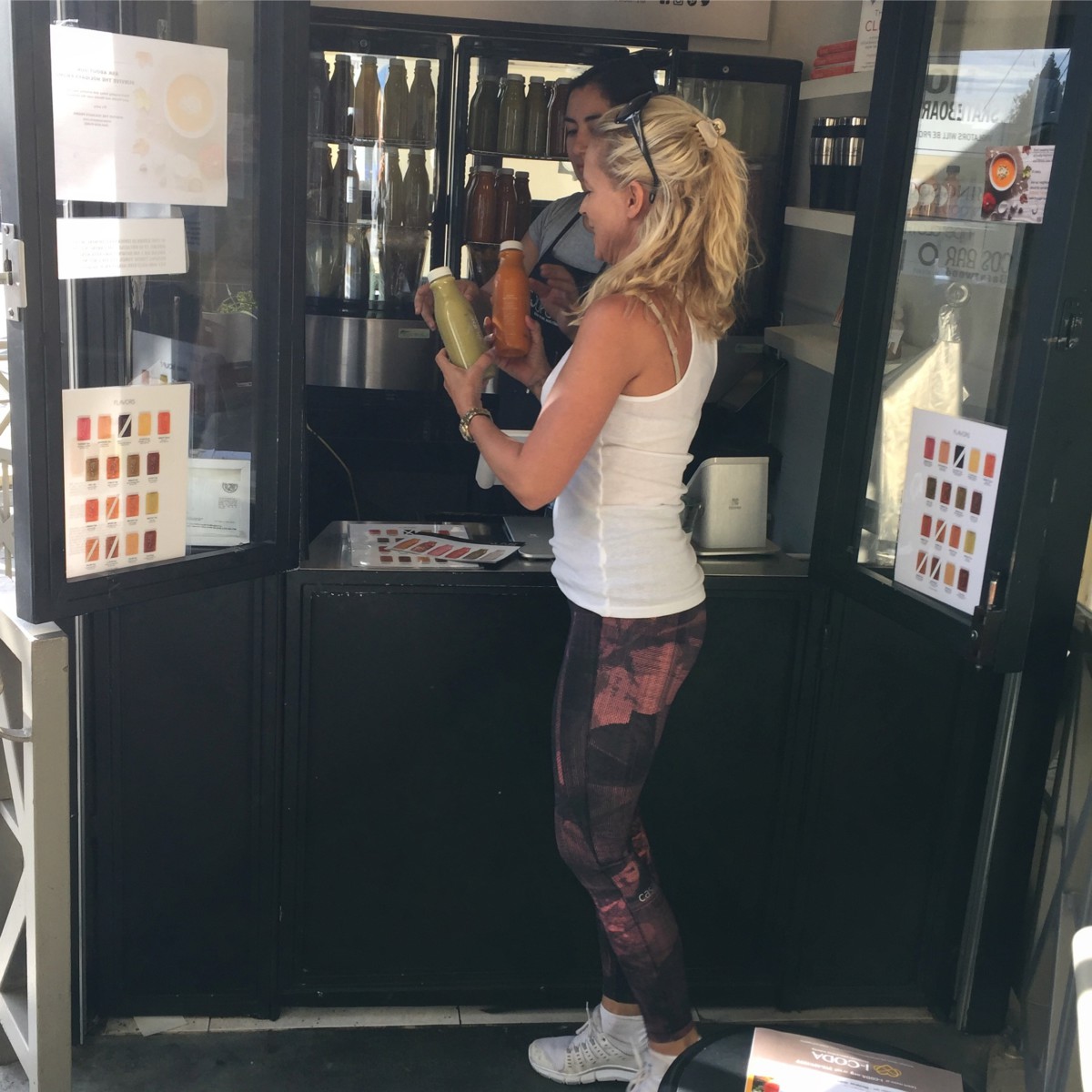 Hvorfor/Why?
Jo suppe er visst mye sunnere, fordi du får alle fibrene fra frukt og grønnsaker og bedre opptak av vitaminer.  Siden suppene er kokt først blir de lettere fordøyelige enn den rå juicen. Jeg spør Jackie som jobber i en suppebar i Brentwood om hvilken suppe som er mest etterspurt her og hun sier at mange sverger til «Chicken eller Beef Bone Broth»  fordi den er proffull av mineraler og collagen som er bra for ledd, hud og for fordøyelsen. Og i en by(del) der gjennomsnittet av kvinnene er temmelig trente, slanke, bevisste og særdeles godt vante til å velge produkter fra øverste hylle som gjerne både brenner fett og forynger utseendet.
Man kan gjøre en suppedetox som vil hjelpe kroppen å rense seg selv ved at den tilsettes aktive, levende makro og mikroernæring, levende kosttilskudd og enzymer. Siden suppene allerede er kokte og bearbeidede er de mykere på tarmene.
På Soupure`s hjemmeside finner jeg følgende informasjon der de sammenlikner en supperkur med en juicekur:
HOW IS OUR CLEANSE PROGRAM DIFFERENT FROM A JUICE CLEANSE?
Our Cleanse Program allows you to enjoy all the healthy benefits of whole fruits and vegetables including their naturally occurring fibrous skins, seeds and rinds.  The popular (if not passing) fad of juice cleansing focuses on the process of pressing juice which removes the truly nutritious fibrous skin and pulp we are encouraged to consume by the medical community. Cleanses based on unusually sweet fruits can lead to spiked blood sugar levels without the buffering qualities of fiber and pulp. Fiber is the key component of the «detoxification» process, naturally binding and whisking away toxins for body exit. For this reason we created a fiber-filled soup solution. In addition, fiber aids effortless weight loss in the sound manner the medical community recommends. To put it simply, liquid diets don't build your body. The Cleanse Program takes care of your body, providing plenty of energy to get through your hectic day.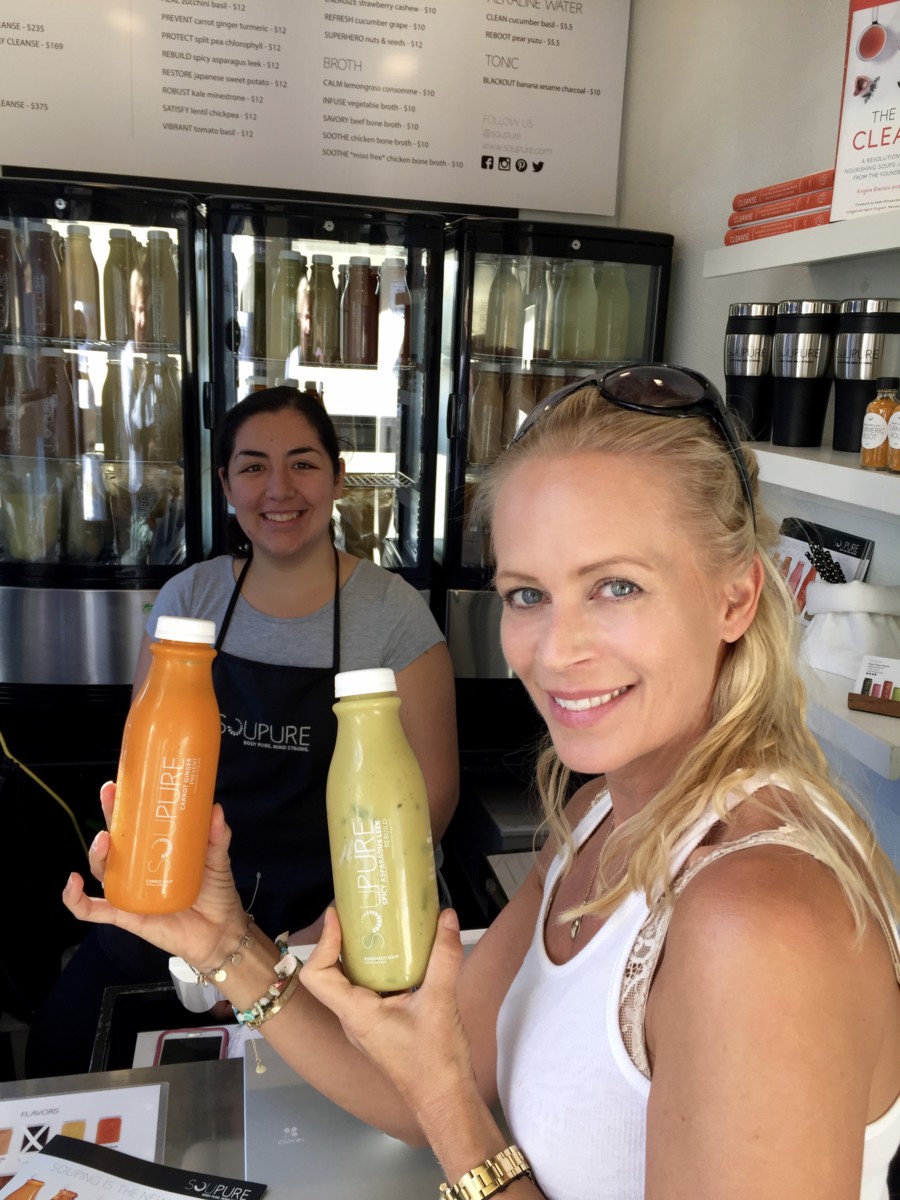 Her lister de også opp en rekke helsemessige fordeler om du følger deres suppeplan:
vekttap og mindre oppblåsthet
Bedre fordøyelse
Mer energi
Bedre humør
Mindre problemer med tarmene
Bedre opptak av næring
Bedre Immun forsvar
Avgiftning
Ph-Balanse
Sunnere hår og hud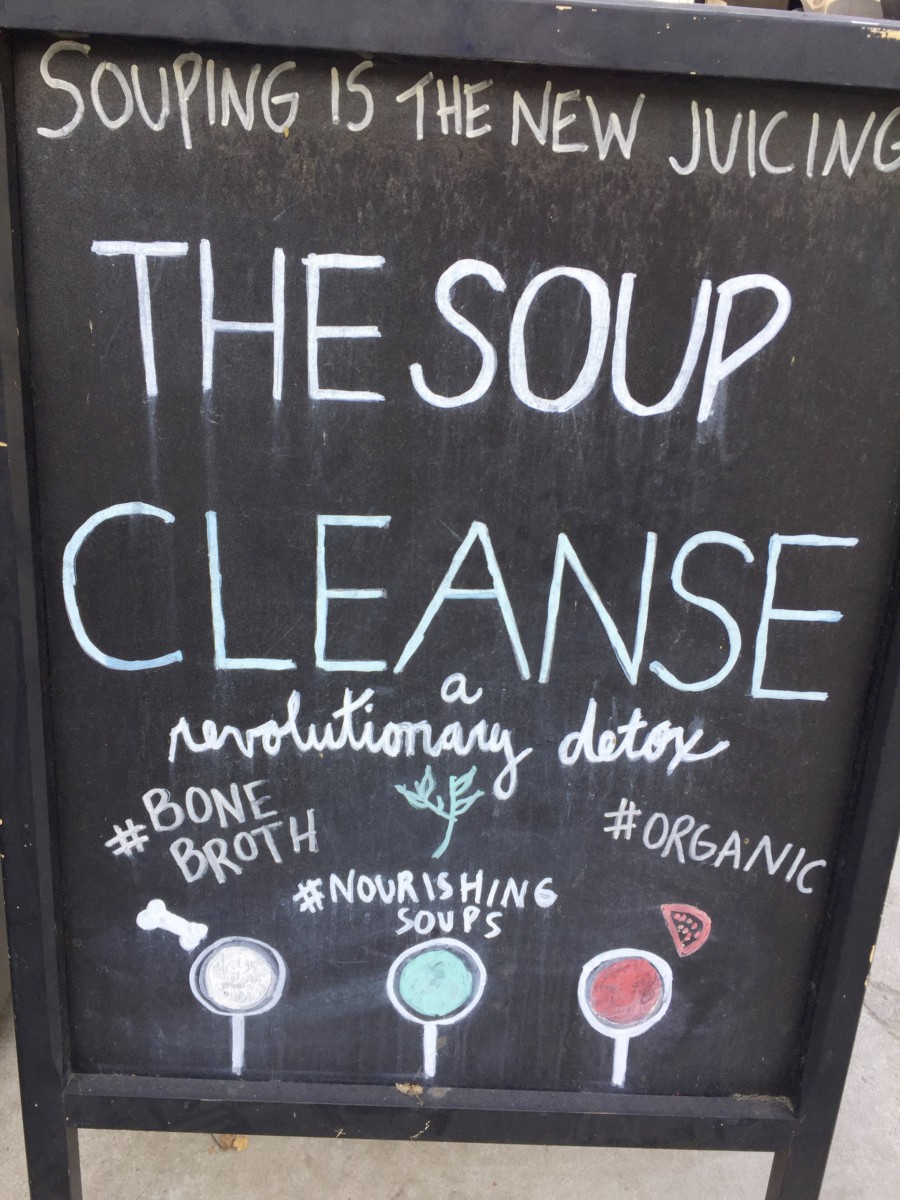 Jeg liker ideen på å drikke ingredienser som har vært kokt og innbiller meg at det er mer skånsomt for min mage. Dessuten er jeg mer en saltsøkende type og synes ofte juicene inneholder for mye søtt. Tenk om vi hadde fått en suppebar til Oslo! Jeg tror jeg må utfordre noen venner i bransjen.
SoupGood, CleanseGood & FeelGood
Monica