I helgen har jeg fullført et «Yoga for Healthy Back» kurs med Ryan Besler. Jeg merker at jo mer jeg lærer (og jo eldre jeg blir) jo mer fokuserer jeg på rygghelse, holdning og balanse. Og hvordan jeg tilegner meg denne kunnskapen.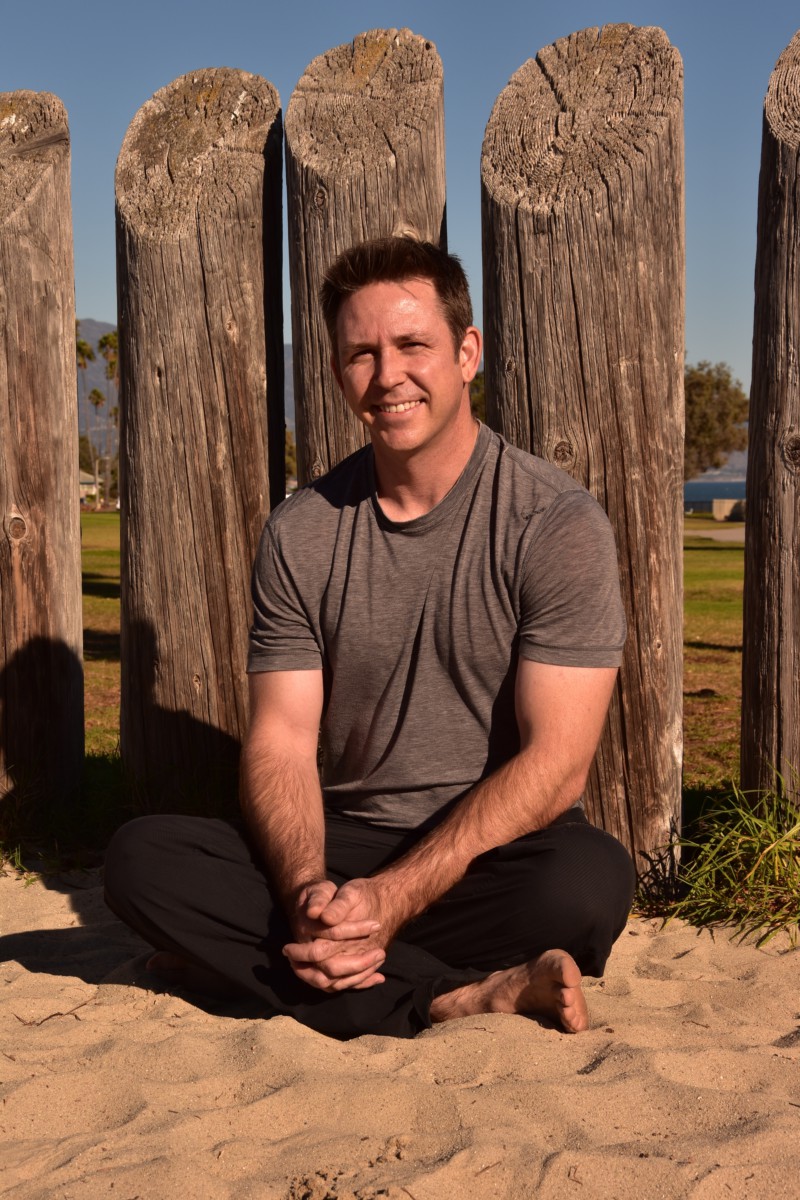 Det er 4 veier til lærdom i denne prosessen.
Den første er at man åpenbart oppsøker kunnskap. Den andre er intensjonen din ved å fullføre og lære noe. Den tredje er hvordan vi kultiverer det vi lærer og kanskje endrer de dårlige vanene til bedre. Vi lærer alene, men parallelt med andre (med-) studenter. Den fjerde er å stille spørsmål til kilden din når du ikke skjønner noe. Ingen kan alt, ingen forstår alt, jeg kjenner ihvertfall ingen som gjør det. Så det siste punktet er en del av veien, at man adresserer tvil og mangler til kilden som ofte er en lærer eller bøker. For å forstå litt bedre. For å (selv) justere. Does this make sense?
Fordi man vet at når en smerte oppstår så har denne en årsak. Og egentlig er det ganske sløvt av oss å bare ta en pille når vi får vondt.I stedet for å undersøke årsaken, være nysgjerrig på egen kropp. Hvorfor har jeg egentlig denne hodepinen?
Vi føler balanseutfordringer på så mange plan her i livet. Når det gjelder jobb, fritid, venner, konsum, rekreasjon. I gjøren og væren. I det siste har jeg slitt så veldig med den ene hoften. Og det blir derfor helt naturlig med litt detektivarbeid for å forstå hva som forårsaker smerten. Men også hvor svakheten er. Jeg som jobber mye med Bodysculpting har generell god grunnstyrke i gluteus. 
Siden minnes jeg at jeg sparket ball med noen barn her forleden og husket noe trakk i psoas/iliaci. Det gikk litt tid men så forverret symptomene seg. En annen ting er at når jeg ikke går i joggesko er det heler. En veldig lite gunstig stilling for å styrke balanse mellom korresponderende muskler. Og en siste ting er at jeg har en ørlite lengdeforskjell på bena noe som trigger musklene ulikt på hver side. Jeg bør absolutt ha en innlagt såle.
Vi vet ofte hvor vi har styrke og svakheter rundt omkring på kroppen. Og når en av musklene blir sterkere enn den motsatte oppstår en muskulær ubalanse. Denne helgen fikk jeg et par ord med Yoga lærer Ryan Besler i pausen
If we have muscle imbalance- how can this lead to pain or injury?
» First off, if you are living your life with a sense of purpose, then it's WELL worth it!  But ultimately we would like to make it to the end, right?  Most aging adults, though because of physical limitations and priorities in life, stop activities that are normally precarious but do fulfill range of movement in the body.  Usually in the hope of helping to prevent further injuries from life's demands.  Resting is good but counter stretches and exercises is needed.  Also because of time and gravity affects us all, eventually its a good idea to prevent common inefficiencies of the body, mind and our  decreasing coordination.  Being aware of soreness is also helpful.  Massage and self massage, which is a form of pranayama, can guide you to what you need to work on. This is where taking the right kind of yoga classes helps a lot.  Less child like approach and more sophisticated and practical  in the results.  You shouldn't be chronically sore from doing your yoga practice.»
Høye heler, repeterende trening, kontorsitting, bilkjøring og hverdags (u)vaner utfordrer musklene våre og balansen vår. Og saken er enda verre. Fordi muskulær ubalanse påvirker hele kroppen, muskler, ligamenter og ledd.
In my case with pain in left hip flexor. How can this be balanced up with work/stretch on glutes?
«It might depend on if there's an injury. But normally I have noticed if you strengthen piriformis and hamstring it makes a big difference.  Also stretching upper quad and inner adductors correctly, can destress strained hip flexor area.»
Test deg selv:
Du kan teste deg selv om du har ubalanse i korresponderende muskler. For eksempel i hoftebøyer og setemuskel ved å ligge på ryggen. trekk inn et kne og sjekk om det motsatte benet klarer å treffe bakken eller om det løfter seg litt. Dersom det strake benet ikke treffer bakken er det et tegn på kort og stram hoftebøyer, som også er et tegn på noe svak setemuskel.
For å jobbe mot mer balanse her kan du gjøre en bridge serie der du ligger på ryggen med bena plantet i gulvet. Så løftet du rolig begge hofter opp mot taket og senker. Gjør dette gjerne 20-25 ganger.
Sjekk gjerne dette programmet med theraband:
I tillegg kan du kjøre en strekk der du holder ca 30 sekunder.
What importance does the pelvic floor have on muscle (im) balance?
«Haha!  I had a teacher mention to me once «mula bandha all the time!»  I kind of agree.  If you think of where most of your sensory organs are, which are in and around the face and head, that's supported by your neck.  It's best to be relaxed in and around head and neck and held gently at the base of the spine.  When busy or stressed we tend to loose sense of our bodies state and hold different types of tension in areas we should be aware of and relax.  In the moment of a stressful situation, the grinding of the gears in your brain, we hold in our jaw. Work stress or responsibility we hold in our shoulders. Emotions we tend to hold in the hips and lower back.  Being aware of those types of stressful situations and relaxing the appropriate areas can help relieve chronic tension.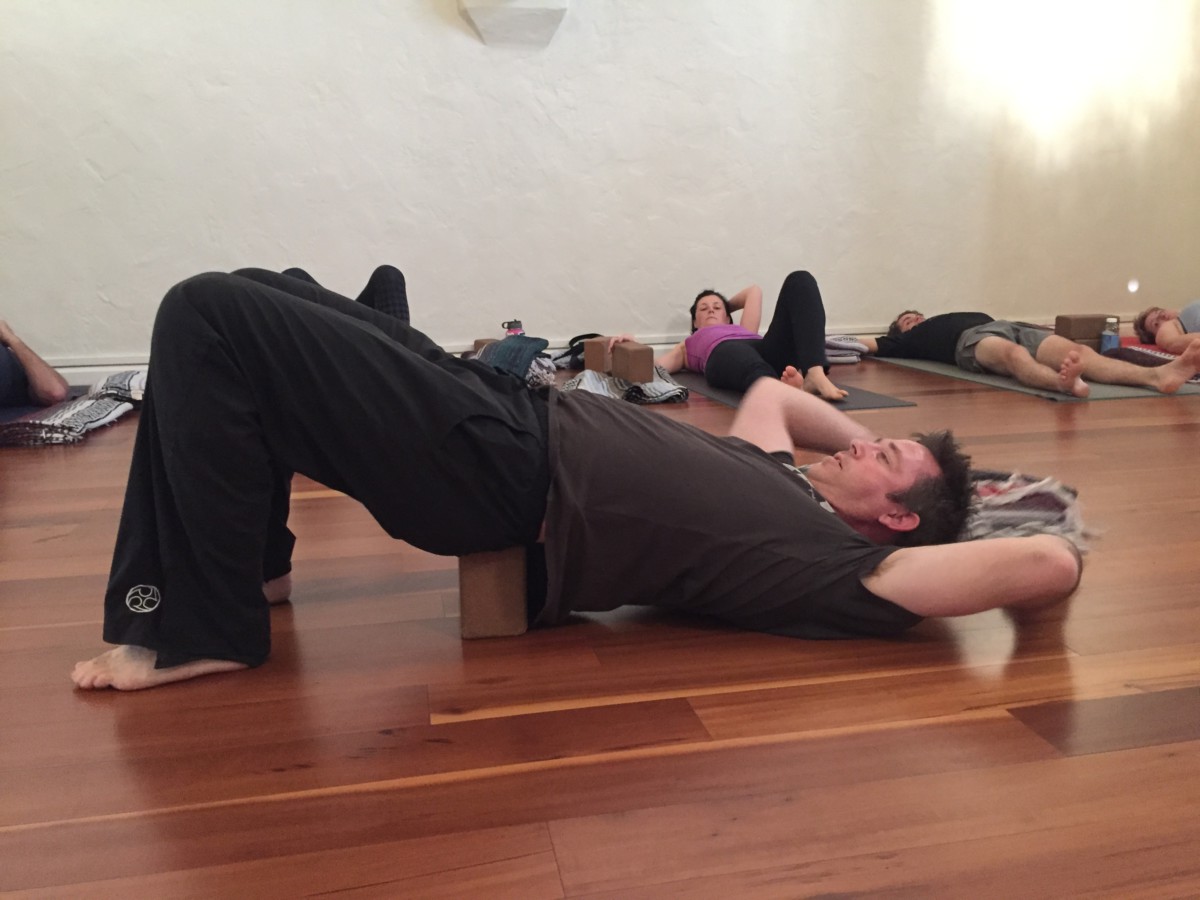 Du kan også sjekke om du er mer eller mindre dominant i quadriceps (fremsiden av låret) og hamstrings (baksiden av lår).  Kvinner er ofte sterkere på forsiden av låret og menn bak. Men likevel om du vil kjøre en test kan du stå foran en stol.
Er forsiden dominant er det fint å trene på stor ball for å øke styrken på bakside lår. Ligg i såfall gulvet mens du plasserer begge ben på ball. Hold hofter løftet fra gulvet og trekk nå ball inn mot setet. Repeter 10 ganger rolig og kjør 3 runder. Husk også å gjøre noen strekk på fremre lår, for eksempel stående på en fot mens den andre løftes bak deg med hånden. Hold 30 sekunder.
Det viktigste er registrere og legge merke til ting som plager kroppen og ryggen din. Er det jobben din, er det når du går eller kanskje sitter? Når du vet mer om bevegelsesmønsteret kan du ta fatt på analysen av deg selv og deretter strek og øvelser for å forbedre situasjonen. Lykke til med å forstå dine ubalanser og triggerpunkter!!
Klem fra Monica
Klær er fra Casall Norge