Det har vært overalt i nyheten denne uken!! Victorias Secret modellene som skulpturer sin beste figur på  megaformeren. Treningen som for tiden virker å være den kuleste og hippeste av dem alle – akkurat nå!!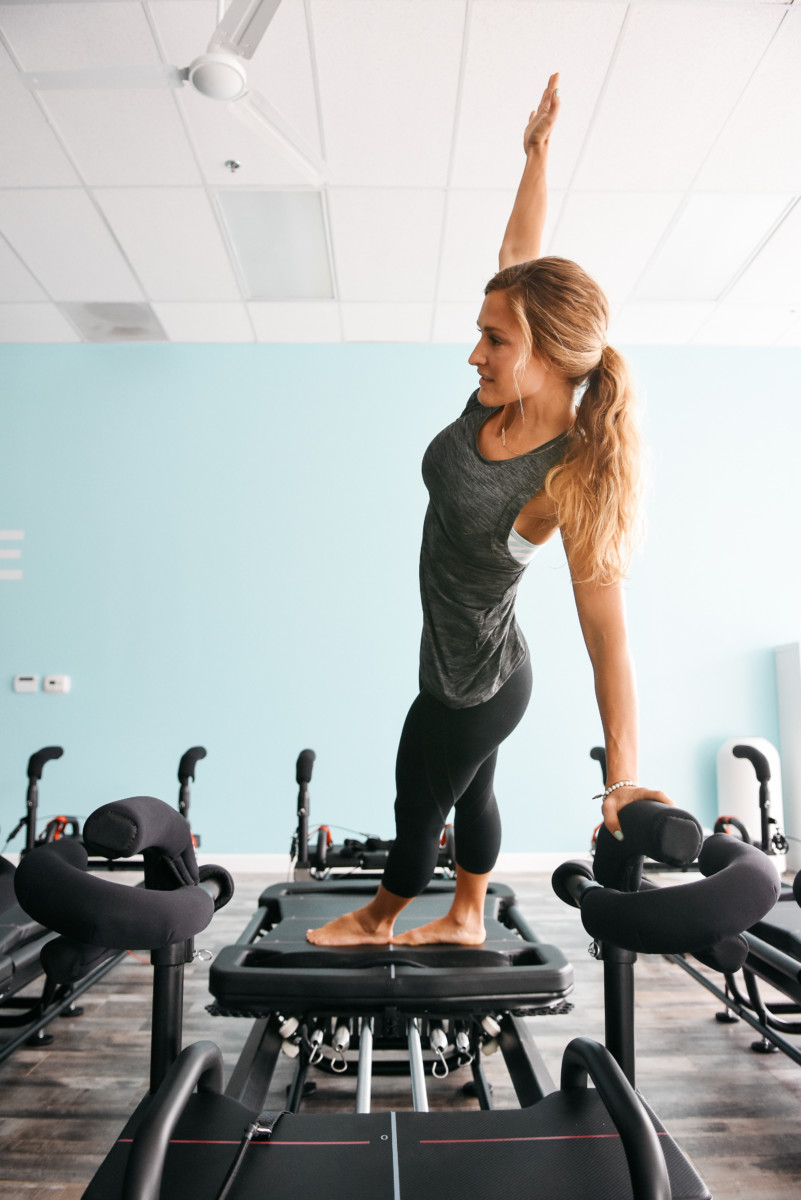 Megaformer trening er så morsom og annerledes, at når du først har begynt virker det helt umulig å slutte… slik startet det ihvertfall for meg..
Jeg har dilla på pedicure. Det er den eneste skjønnhetspleien jeg ikke kan være foruten. Delvis fordi jeg har mange treningsøkter i løpet av en uke og føttene trenger det, men også fordi jeg virkelig føler at det verdt pengene på meg selv.
Dette var en typisk pedicure dag, på denne tiden hadde jeg bodd ca et halvt år ved havet i en liten surfeby nord for Los Angeles. Jeg hadde funnet meg til rette innenfor yoga og pilatesmiljøer, og kurs og skoler jeg skulle bruke tiden min på.  Men så her på Spa avdelingen mellom neglelakker og filing møter jeg denne søte eiendomsmegleren som anbefaler meg å teste Lagree Fitness. Hun solgte det inn som det kuleste, mest effektive, trendye og morsomme jeg kunne gjøre innenfor trening. Litt skeptisk, men som den nysgjerrigperen jeg er booket jeg meg inn samme ettermiddag. Jeg hadde kjedet meg litt den siste tiden med pilates, vel og merke elsket jeg å mestre og ha kunnskap om grunnprinsippene, men jeg ville ha noe mer.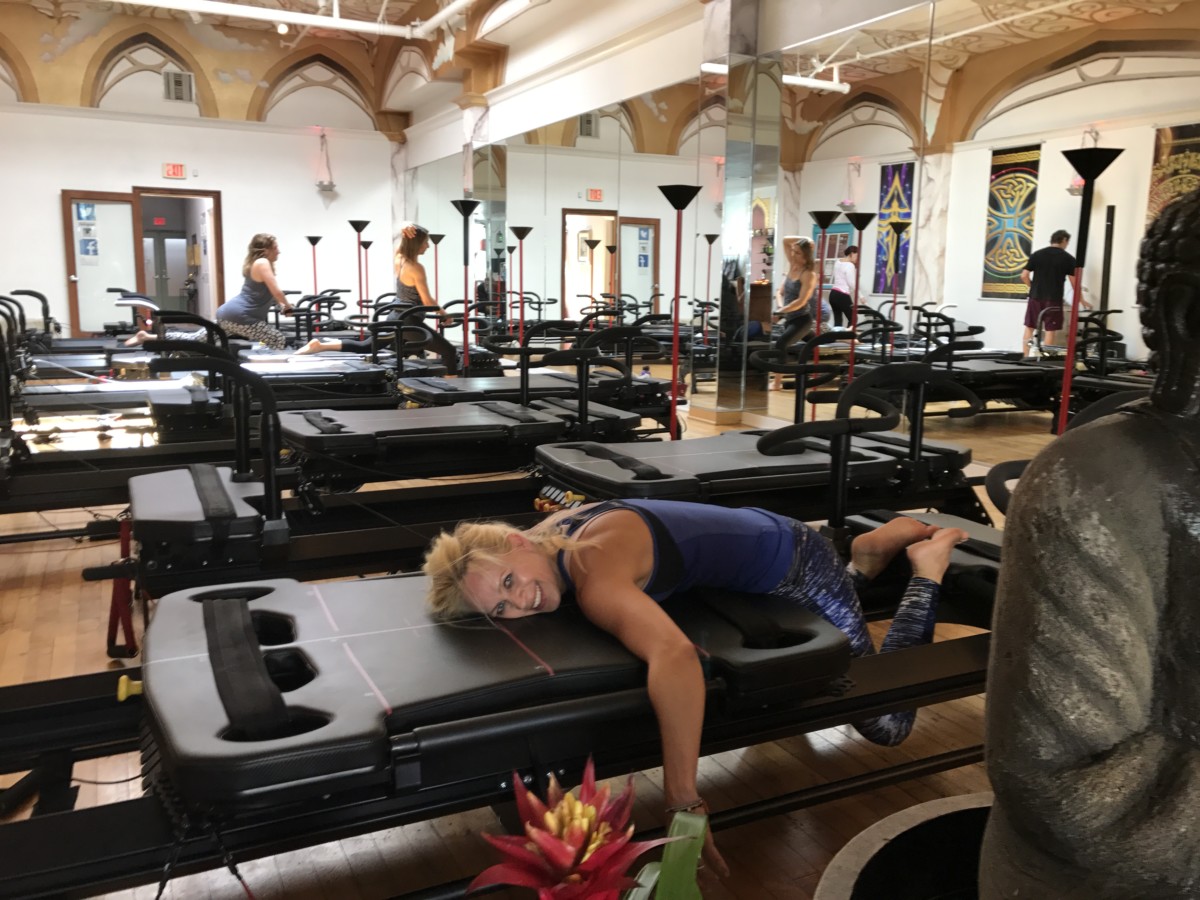 Jeg møtte studio owner Marcus, og spurte ham om dette var pilates. Han svarte nei. Dette er noe ganske annet, du må sette en pauseknapp pilates hode ditt og overgi deg til en ny metode. Det gjorde jeg, og etter denne første klassen sluttet jeg aldri. Large fitness føltes som en kjærlighetsaffære, og jeg kunne bli stresset når det var ventelister. Jeg var så utrolig inspirert og motivert, jeg merket en dypere styrke og bedre kroppskontroll bare etter et par klasser. Senere i LA møtte jeg eieren Sebastien, helt tilfeldig da jeg trente på et av hans studio der.
Da jeg flyttet hjem til Norge var det faktisk en liten nedtur, og jeg savnet megaformeren. Jeg fant ikke noe jeg ville trene her hjemme og jeg bestemte meg for å forsøke å få rettighetene til Norge. Det fikk jeg og lanserte for noen uker siden det holistiske treningssenteret Core Balance i Oslo sammen med min venninne Celin Backer Roppen.
Denne uken fikk jeg en prat med grunder og eier Sebastien Lagree på telefon fra Los Angeles, og her kan du lese hva han sier om metoden: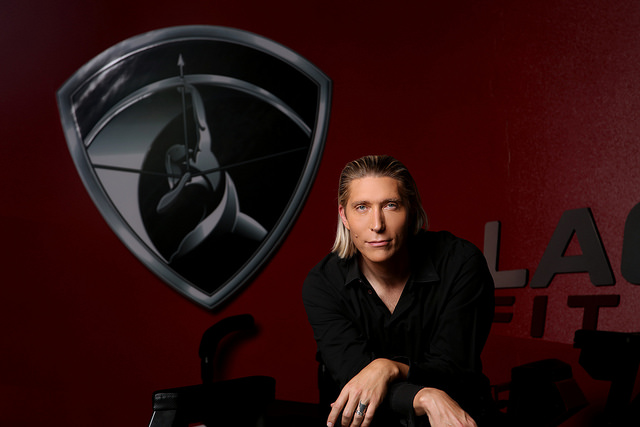 What motivated you to create the Lagree Fitness Method?
I saw a need for a workout that was both high intensity and low impact for women and men.
What are the ground principles in the megaformer?
Ease of use
quick body positioning
Fits all frame and fitness level
Novice and advanced
multi purpose training prenatal, sport specific, general conditioning
Why and how do our bodies change through the method?
Through the Constant muscle stimulation A.K.A. Time Under Tension. The most effective way to strengthen, tighten, and tone.
Why do you think Low Impact workout are so much better?
Longevity of the body. High impact workout are not sustainable. Your joints will pay the price ultimately.
How does the megaformer concept influence our metabolism?
The constant effort triggers and raises the Metabolism. People will often feel hungry an hour after the workout.
Some people ask if this work is only for pretty skinny people, Victoria supermodels and superstars, what do you answer?
Its for all people. The method was created and has evolved to accommodate all fitness levels, age, women and men.  Everyone benefits from the method.
How many days per week do you recommend? for maintenance and to really change your body?
It all depends on the goals and what else is the person doing. I think that a healthy average is 3 to 4 times per week. But many clients do this 7 days per week, they love it!
How many hours /days of restitutions before next workout?
I recommend 48 hrs of rest in between the sessions. More when you first start the workout.
I don't recommend to workout through intense soreness. Give your body time to heal.
Lagree Fitness is a Lifetime Method, you can do it forever.
How many excercices have you designed, and is there more to come?
The need always come from the students. I get inspired in class.
I have lost track a long time ago. My goal is not just to create more exercises but also to help people do the current ones, correctly.
Where did you come up with all the names? scrambled egg, star pose, spider kicks…?
Can't really say, the names just popped up in my mind one day. That's usually how it happens 🙂
How do we work out 

in 10 years

?
You will see that more people will workout in the future for mental, psychological, emotional, and spiritual benefits and less for physiological ones as new technologies emerge.
Om du vil lese mer om metoden kan du klikke her:
Instagram: @lagreefitness @corebalance.no
Om du vil lese mer om Victoria Secret modellene kan du klikke her: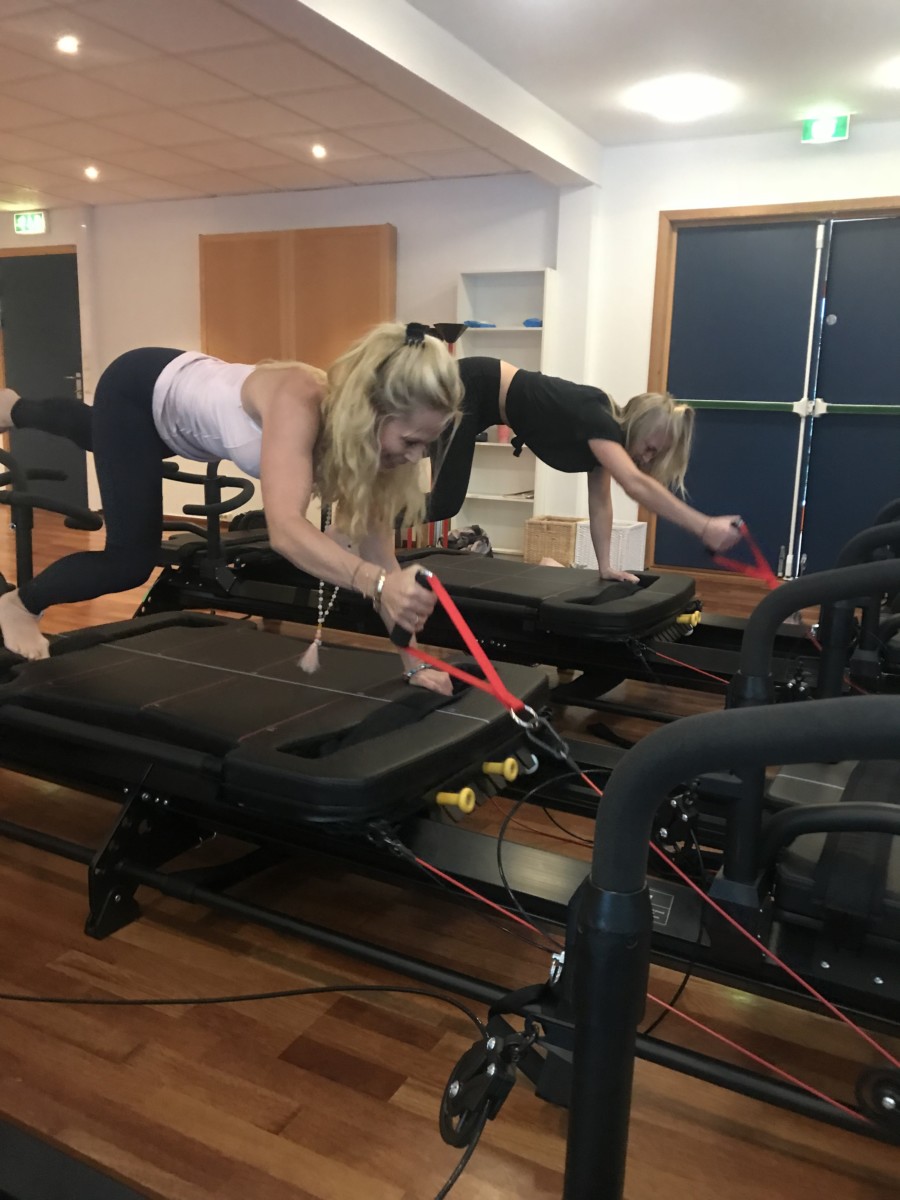 Best wishes,
Monica
Bildet av Alessandro er lånt av www.dailymail.co.uk