Det er noen få ting som er så ubeskrivelig gode i smaken at de aller helst bør tilberedes minst mulig, og heller nytes så naturlige som mulig. Rødbeten er slik for meg. Men ettersom jeg har tilgang på verdens beste råvarer her i California og Wholefoods market er rett borti gaten så får jeg mulighet til å eksperimentere mer enn jeg er vant til ellers. I dag kjøpte jeg «Golden Beets» og disse har jeg bakt i ovnen. På 180 grader i 25 minutter. Jeg kan love en smaksopplevelse utenom det vanlige. De er dessuten proppfulle med næring. Og en enda en superfordel, beter med gylden farge maler ikke hendene dine. Vi vet jo hvor kjedelig det er å tilberede rødbeter som har så sterk farge.
Slik gjør du:
vask de gylne betene (wash)
2. skrell dem (peal)
3. Skjær i små terninger (cut to cubes)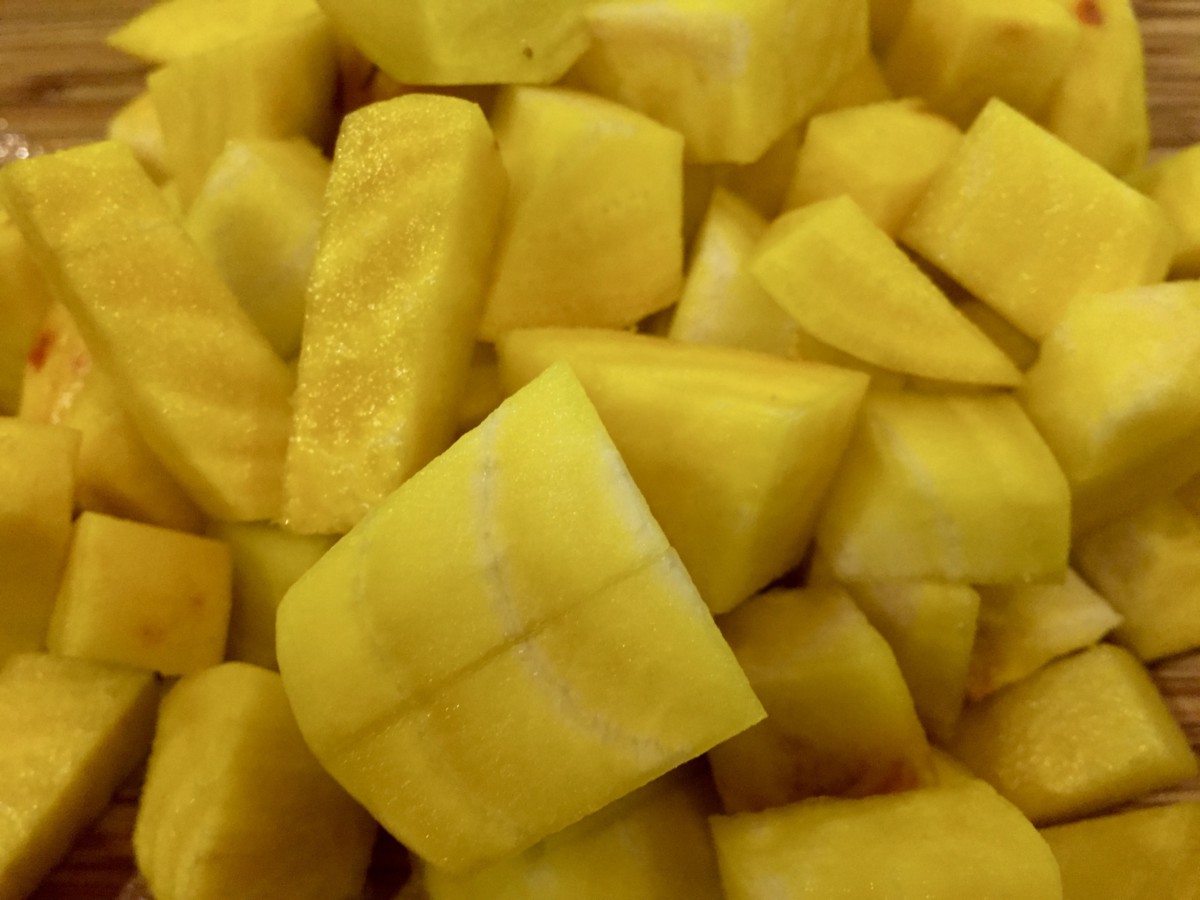 4. Krydre med salt/pepper/olje og 2 fedd hvitløk (add salt/pepper/garlic/oil)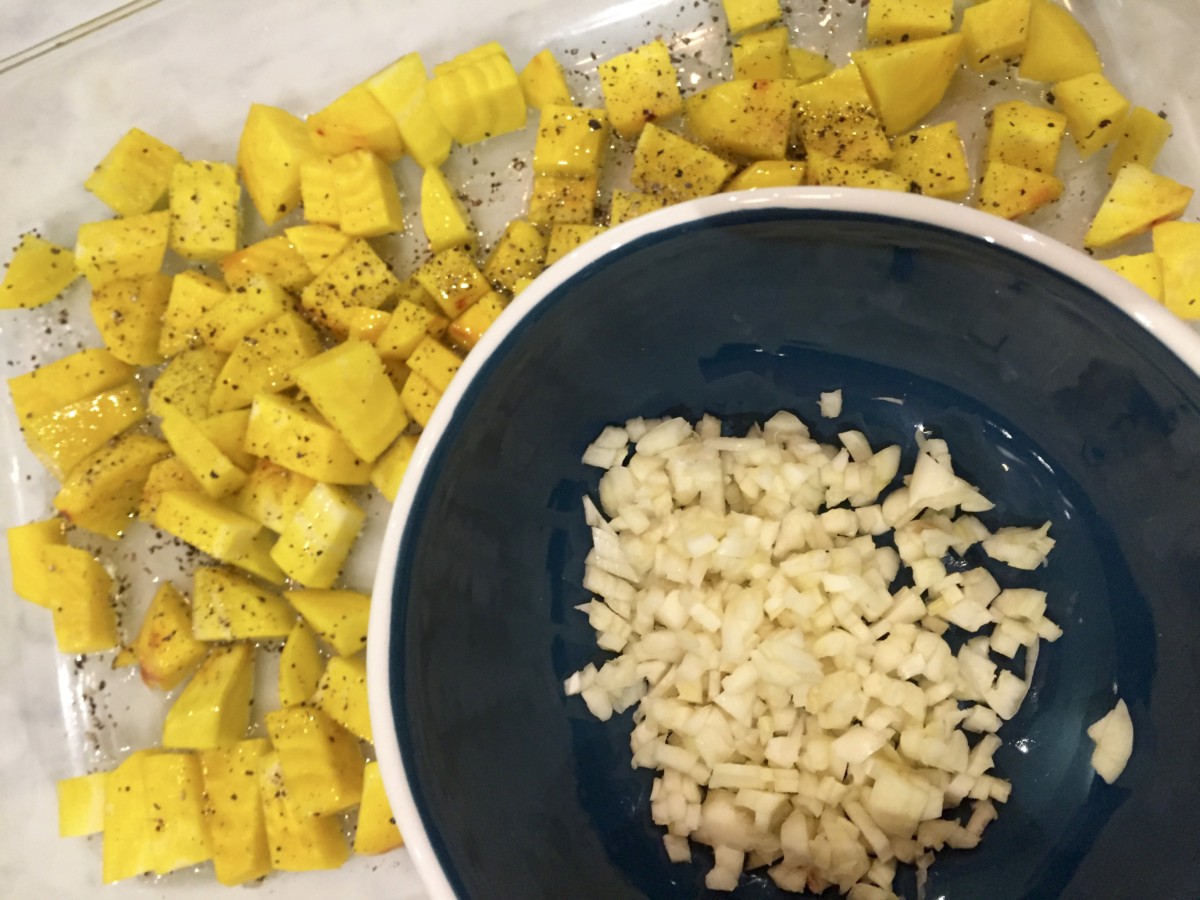 5. Stek på 200 grader i ca 25 minutter (400 fahrenheit – 25 min)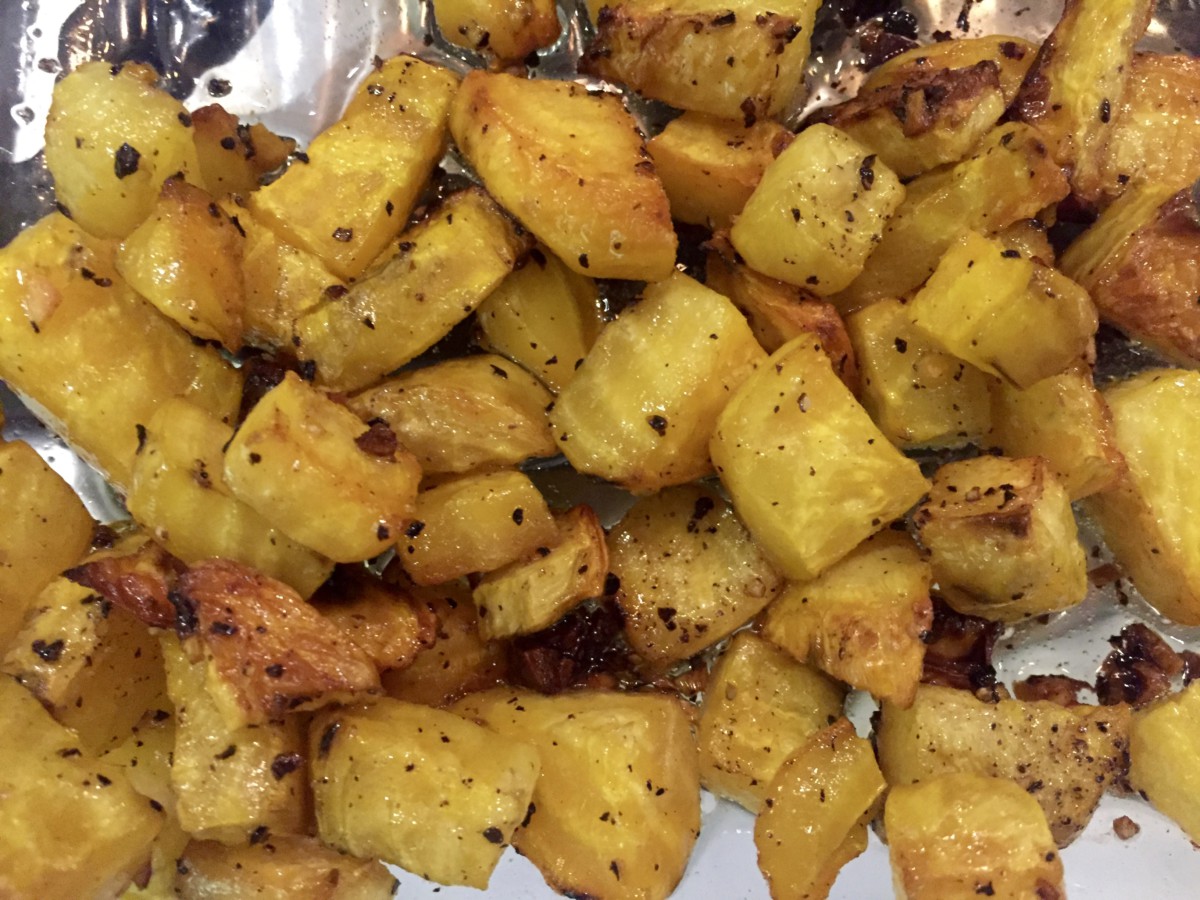 6. Enjoy!!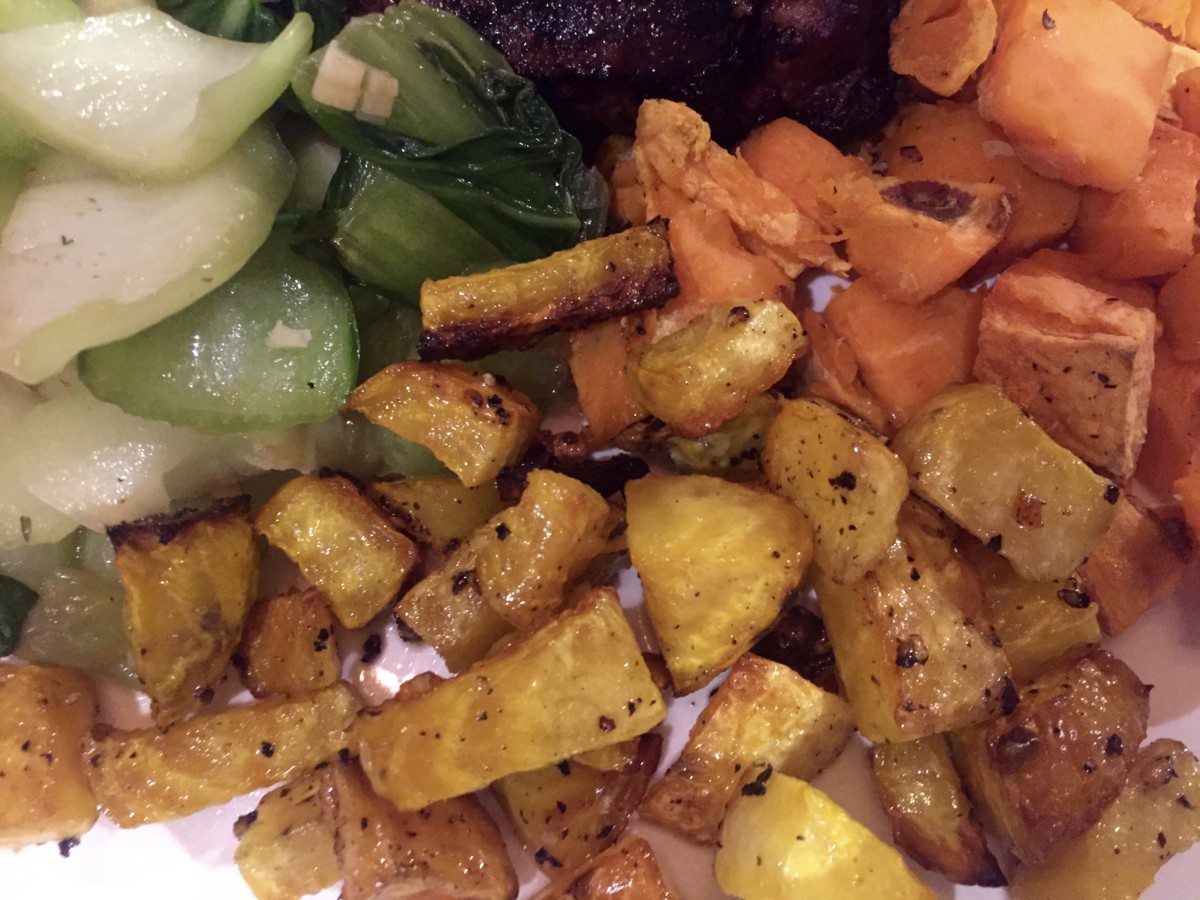 The beets are healthy, easy to prepare, and taste absolutely delicious.
Red beets are a pain to peel and my hands turn bloody purple and they stain everything around them like crazy.
….
Det er virkelig utrolig digg å finne en favoritt grønnsak som er lett å tilberede og som virkelig gjør susen. Du kan imponere gjestene dine med denne. Og de smaker bare så mye bedre stekte enn kokt!!
Once roasted, they caramelize beautifully and taste even better than whole-roasted beets. Almost everyone just covers them in foil and (essential) steam-bakes them. But please – this way  they taste so much better. Yummy.
Facts about the golden beet:
Orange beets makes a low-calorie addition to your diet. One beet contains about 42 calories. As a low-energy dense food the orange beet can help satisfy your appetite without causing you to go over your daily calorie budget, making it a good food choice for weight control.
Its a great source of fiber.  (2-3 grams of fiber per beet).
It contains lots of potassium.
130 mg serving of orange beets meets 13 percent of the daily value of calcium. Calcium is an important mineral necessary for bone health and strength. Add high calcium foods to your diet, like spinach, broccoli and orange beets — all good source of calcium.
ExploreGood, EatGood & FeelGood
Monica